New York Times article hits a raw nerve in the Lyme community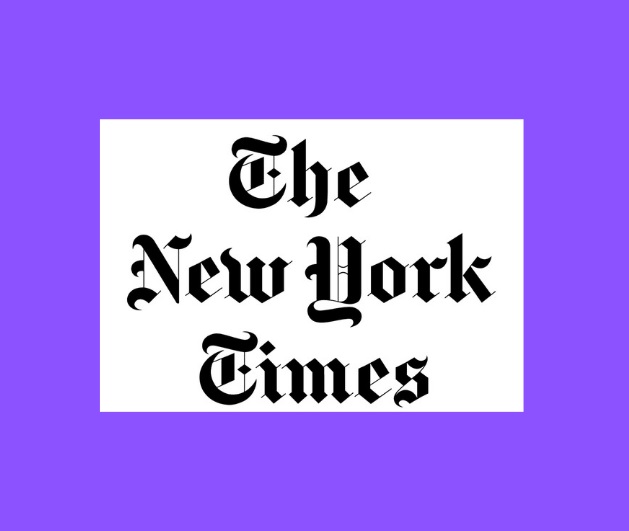 Journalist Apoorva Mandavilli writes in the New York Times about her family's experience with Lyme disease. It's called My son got Lyme disease. He's totally fine.
Here's what she says in a nutshell: Four weeks of doxycycline [supposedly] cured her 9-year-old son of Lyme disease. Ergo, Lyme is "an easily treated infection with no long-term consequences for children, or even the vast majority of adults."
To round out her article, she quotes three doctors who each adhere to the Infectious Diseases Society of America's rigid Lyme playbook. One of them, Dr. Eugene Shapiro, offered the following:
"When it turns out to be Lyme disease, we go to the parents and say, 'Great news, it's Lyme disease, that's the best thing it could be'…It's baloney that you can't cure Lyme disease, it's eminently curable."
Many folks with Lyme experience begged to differ. Here's a sampling of responses:
Blogs
TOUCHED BY LYME: Singing from the IDSA Lyme hymnal  (Dorothy Leland, LymeDisease.org)
Shame on the New York Times! (Pat Smith, Lyme Disease Association)
My son got Lyme disease. He's absolutely not fine. (Jennifer Wheeler, blogger, This Lyme Life)
Facebook
Pam Weintraub, science journalist and Lyme book author, wrote the following on the New York Times comment section in response to the article. Then she posted it on her Facebook page:
"So happy the author and family are well, but this story misses the boat by emphasizing a he said-she said argument over chronic infection. The more relevant issue here is that many Lyme patients are diagnosed late because of spotty, controversial tests, lack of education, and the dismissive type of attitude you see here.
"Those advancing to late disease fail treatment –possibly for a number of reasons, including immune issues- at the uncontroversial rate of some 20% (well-documented in peer review). Others suffer from undiagnosed co-infections from the same tick. This very ill cohort was the topic of my book, Cure Unknown: Inside the Lyme Epidemic, published by St. Martin's Press in 2009 and updated in 2013, and first place winner of The American Medical Writer's Association book award.
"For such patients, the situation is indeed alarming and sometimes tragic, and they should not be dismissed. Complications may include serious cardiac and neurological disease. There are many university-based scientists of stellar academic accomplishment who could have been interviewed for a more balanced report.
"By the way, my son too got Lyme disease. He was misdiagnosed for 7 years despite exposure in our tick-infested yard in Westchester County –complete with what was clearly an Erythema migrans rash and ultimately, several off-the-charts positive tests at mainstream labs. His late diagnosis and treatment led to years of suffering, and thus, I could never write a story like this."
Twitter:
@LymeBook, the Twitter account of Dr. Stephen Phillips and Dana Parish, had lots of say on the subject. Click here to read.
Another well-known Lyme blogger, Jenny Buttacio, also weighed in with a lengthy thread on Twitter.
NYT comments section:
As of this writing, 235 people have commented at the end of the article itself. Click here to read them and comment yourself.