Montreal hospital opens clinic for long COVID and long Lyme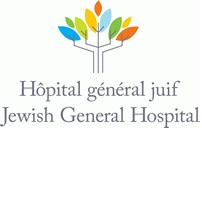 A specialized clinic to treat long COVID and persistent Lyme disease has opened at Jewish General Hospital in Montreal, Canada.
According to the Canadian website Global News, the clinic team includes specialists in internal medicine, pulmonology, cardiology and infectious diseases as well as nurses, social workers and physiotherapists.
Their goal is to "help the person with the disease to find ways to ease the pain or ease the symptoms over time."
There will also be a research component to better understand the conditions.
The clinics will treat patients with a COVID diagnosis confirmed by a PCR test or a physician and with symptoms that persist after 12 weeks and that weren't present before infection.
The clinic will also treat people diagnosed with Lyme disease whose symptoms have persisted beyond the standard treatment of the tick-borne illness.
Regional health official Lucie Tremblay told Global News, "These are both very complex diseases sometimes to take care of, and you need the expertise of an interdisciplinary team."