The unique challenges of children with Lyme disease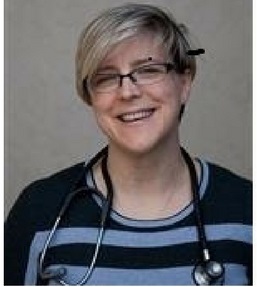 Children are not just little versions of adults. And the bodies of children with Lyme disease don't necessarily react the same way that the bodies of adults with Lyme disease do.
For instance, according to Jen Sugden, ND, children with Lyme can face serious problems when the hormones of puberty come into play.
"Lyme disease can have a profound effect on the endocrine system," she says. "It's important to help our pediatric patients deal with these changes."
Furthermore, the different ages of childhood bring unique challenges to the diagnosis and treatment of the illness. Younger children can have trouble communicating the fact that they don't feel well. Instead, they may just come across as cranky and belligerent.
Dr. Sugden will speak on the topic of "Pediatric Lyme Disease" at April 8's MyLymeData2017: Overcoming Lyme Disease conference in San Ramon, California.
Dr. Sudgen is a Doctor of Naturopathic Medicine and is also certified in Midwifery and Homeopathy. She treats Lyme patients at Pacific Frontier Medical Center in Foster City, CA. She is a member of the California Naturopathic Doctors Association, the American Academy of Nurse Practitioners, and the International Lyme and Associated Diseases Society.
MyLymeData2017: Overcoming Lyme Disease will offer an update on results from the first large-scale longitudinal study of Lyme disease ever conducted. It will also include educational presentations from Lyme-treating physicians.
Other speakers:
Lorraine Johnson, CEO of LymeDisease.org.  "Latest Results from MyLymeData"
Ray Stricker, MD. "Designer Drugs for Lyme Disease: The New Pharma Frontier?"
Christine Green, MD, "How to Combat Stealth Pathogens Like Lyme & Co-infections"
Raj Patel, MD, "Treating Mold Illness in the Context of Lyme Disease"
The event takes place at the San Ramon Community Center, 12501 Alcosta Blvd. San Ramon, CA 94583.
MyLymeData2017 is open to the public. Pre-registration is $35 online (through April 5) and $40 at the door (space permitting).