LYMEPOLICYWONK: Patient-Centered Medicine and Lyme disease.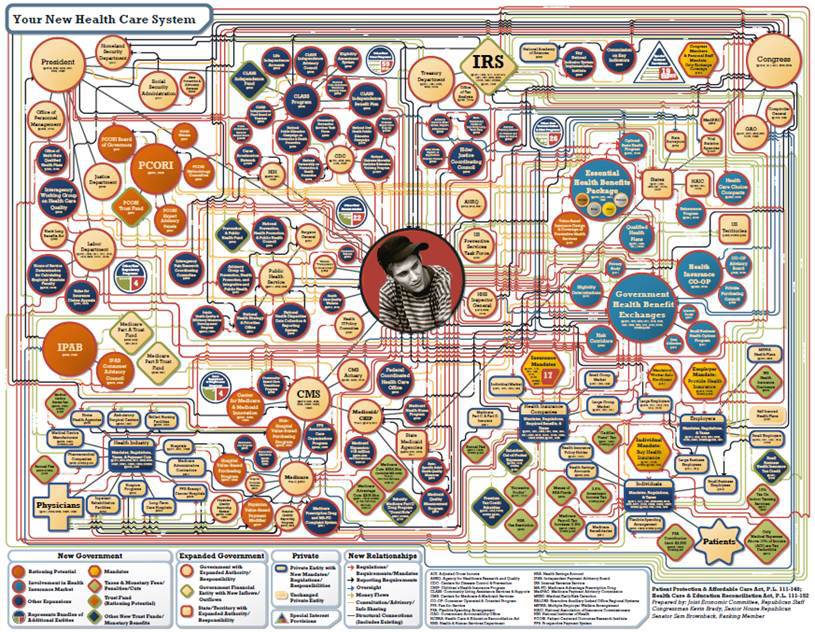 We are in the midst of a sea of change in healthcare—driven largely by healthcare reform and evidence based medicine. Public trust is critical to the success of healthcare reform. But many patients believe that EBM is vulnerable to corruption by stakeholders—like insurers seeking to control costs and panel members who have industry conflicts of interest. Patient distrust in IDSA Lyme guidelines is high because Lyme patients believe that the guidelines panel was corrupted by industry conflicts (diagnostic tests, vaccines, and insurance) and researcher self-interest. Today, a shift from old models of medicine toward patient-centered medicine is emerging. It seeks to focus medical attention on the individual patient needs and concerns rather than those of physicians, insurers, pharmaceutical companies, and researchers. At LymeDisease.org we have been up to our eye-balls in EBM and patient-centered care since 2004, when we launched the two standards of care campaign.
Although EBM is defined as "the integration of best research evidence with clinical expertise and patient values," patient values are frequently overlooked.  This is shifting. Government institutions, like the Institute of Medicine and Patient Centered Outcomes Research Institute (PCORI), now recognize that trustworthy policies, guidelines, and research require the participation of patients.
If we are basing healthcare coverage decisions based on EBM, we need to know where the evidence begins and ends.  We need to know whose clinical expertise we are relying on. Is it the clinical expertise of treating physicians or that of researchers who see few patients?  And, we need to know how patient values are taken into account.  Are patients involved? Whose values and viewpoints are represented?  Patient involvement in evidence-based medicine is essential to enforce the boundary between evidence and values and to ensure that patient values are accurately represented in the process.
We cannot do this without entering into the public discussion of evidence-based medicine.  The need for patient involvement is now being recognized by the Institute of Medicine, which requires patient involvement in guidelines that are deemed "trustworthy". It is also being recognized by newly emerging organizations established under healthcare reform, like Patient Centered Research Outcomes Institute (PCORI).  PCORI, which has a 2013 research budget of $350 million, is looking to create researcher/patient partnerships. National organizations of patient groups, like Consumers United for Evidence-Based Healthcare (CUE), are helping to define the patient's role in evidence-based medicine.  To this, I say count me in! I now serve as the Co-Chair of CUE and have been approved as a patient grant reviewer for PCORI.    The Lyme community needs to be part of the conversation that determines the role of patients in healthcare. Without a seat at the table, our concerns fall on deaf ears.
Resources:
Sackett D et al. Evidence-Based Medicine: How to Practice and Teach EBM (2000)
Gerber AS et al. A national survey reveals public skepticism about research-based treatment guidelines. Health Aff (Millwood). 2010 Oct;29(10):1882-4.
Laine C, Davidoff F. Patient-centered medicine. A professional evolution. Jama. 1996 Jan 10;275(2):152-6.
Institute of Medicine. Clinical Practice Guidelines We Can Trust. Washington, DC: National Academies Press; 2011.
PCORI Announces Workshops Designed to Bring Patients and Other Stakeholders into Patient-Centered Outcomes Research Process as Active Partners. http://www.pcori.org/2012/pcori-announces-workshops-designed-to-bring-patients-and-other-stakeholders-into-patient-centered-outcomes-research-process-as-active-partners/
The LYME POLICY WONK blog is written by Lorraine Johnson, JD, MBA, who is the Chief Executive Officer of LymeDisease.org, formerly CALDA. Contact her at lbjohnson@lymedisease.org.