LYMEPOLICYWONK: More on Who's Who and What's What – NIH Dr. Phil Baker Responds to Blog on American Lyme Disease Foundation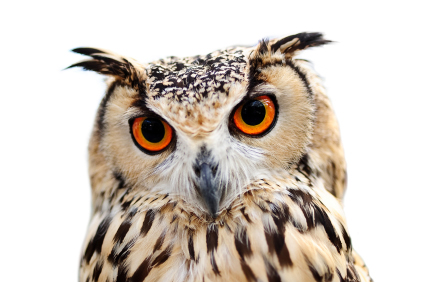 Last week, I posted a blog regarding the IDSA stealth front organization, the American Lyme Disease Foundation (ALDF). I pointed out that the organization masquerades as a patient organization or an independent source of information, but is really just the members of the IDSA Lyme guidelines panel and a couple of businessmen. I highlighted the fact that Dr. Phil Baker who was responsible for overseeing the Lyme clinical trials at the NIH prior to his retirement is now the Executive Director at the ALDF. I also raised questions about his management of two NIH trials under his watch, the Klempner trial and the Embers trial. Both trials were funded around the same time. Klempner, which concluded that chronic infection did not persist and that treatment was ineffective, was published in 2004. Embers, which found persistent infection notwithstanding treatment, was not published until almost ten years later. During the interim, the Klempner trial was relied on by the IDSA to deny patients treatment for chronic Lyme and no one mentioned that the companion study, the Embers trial, was still pending. Dr. Baker took issue with my post (see below), and I respond.
Dear Ms. Johnson:
Once again, without providing any evidence whatsoever, you claim that publication of the results of Dr. Mario Philipp's  non-human primate studies were delayed for 10 years. [Dr. Phillip was the primary investigator on the study, but Dr. Embers took over as lead author on this study] By whom? I challenge you to ask Dr. Philipp confirm that was indeed the case and to present supporting evidence to substantiate such a claim. It is time that we hear what he has to say on this matter.
I'm sure that you, as a lawyer, appreciate the serious nature of making claims such as this, without adequate documentation.
 Sincerely,
Phillip J. Baker, Ph.D.
Executive Director, ALDF
My response follows.
Dr. Baker:
 My point is not who delayed the study or why it was delayed. I am holding you accountable for something even more important — for not accurately conveying to the public the state of the science during the ten year period the study was pending. The Embers study was specifically designed as a companion study to Klempner using direct detection methods unavailable to Klempner to determine persistence.  Until the Embers study was published, you should have urged caution to those (the IDSA in particular, recall that Klempner was one of the guideline authors) drawing overly broad strong conclusions from Klempner to support denial of care to Lyme patients.  Instead of telling people there was no need for further studies and that the science was all in on chronic Lyme disease, you had an obligation to tell the public that studies were still pending, that the state of the science was "uncertain", and it was too early to draw strong conclusions.  The damage that has been done to the Lyme community and to Lyme science by this rush to mischaracterize the Klempner trial as a conclusive study is immeasurable.
The current state of the science in Lyme disease is "science-in-the-making" and acknowledging this provisionality is an essential feature of scientific integrity. Science is supposed to be truth generating, but this can only happen when there is a free market of ideas and when contradictory viewpoints get a fair hearing. Scientific truth suffers when people or institutions within democratic societies "get hold of some institutional position of power (a scientific journal, a research institute)" and impose their favorite "line" of research there, leading to a dead end."(Labinger 2001; pg. 46.)
Here, rather than holding the line on scientific integrity, in my opinion, you threw in your lot with the dogmatic views of the IDSA, a medical specialty society pursuing a Lyme agenda that was not in the public interest.  This agenda included advocating against its competitors legislatively and through medical board hearings, hoarding the lion's share of Lyme research funding for its panel members, and promoting the dominance of its Lyme guidelines.  You had an obligation to the public to remain impartial and to not promote the views of a private organization with a private agenda.  Instead, as your current position with the ALDF makes clear, you became a partisan advocate for the IDSA and officially joined their front organization when you retired.
The LYME POLICY WONK blog is written by Lorraine Johnson, JD, MBA, who is the Chief Executive Officer of LymeDisease.org, formerly CALDA. Contact her at lbjohnson@lymedisease.org.
 You can read my prior post, here.
Bibliography:
Labinger J, Collins, H, editor. The One Culture?: A Conversation about Science. Chicago: University of Chicago Press; 2001.