Latest issue of LYME TIMES looks at CDC's undercounting of Lyme disease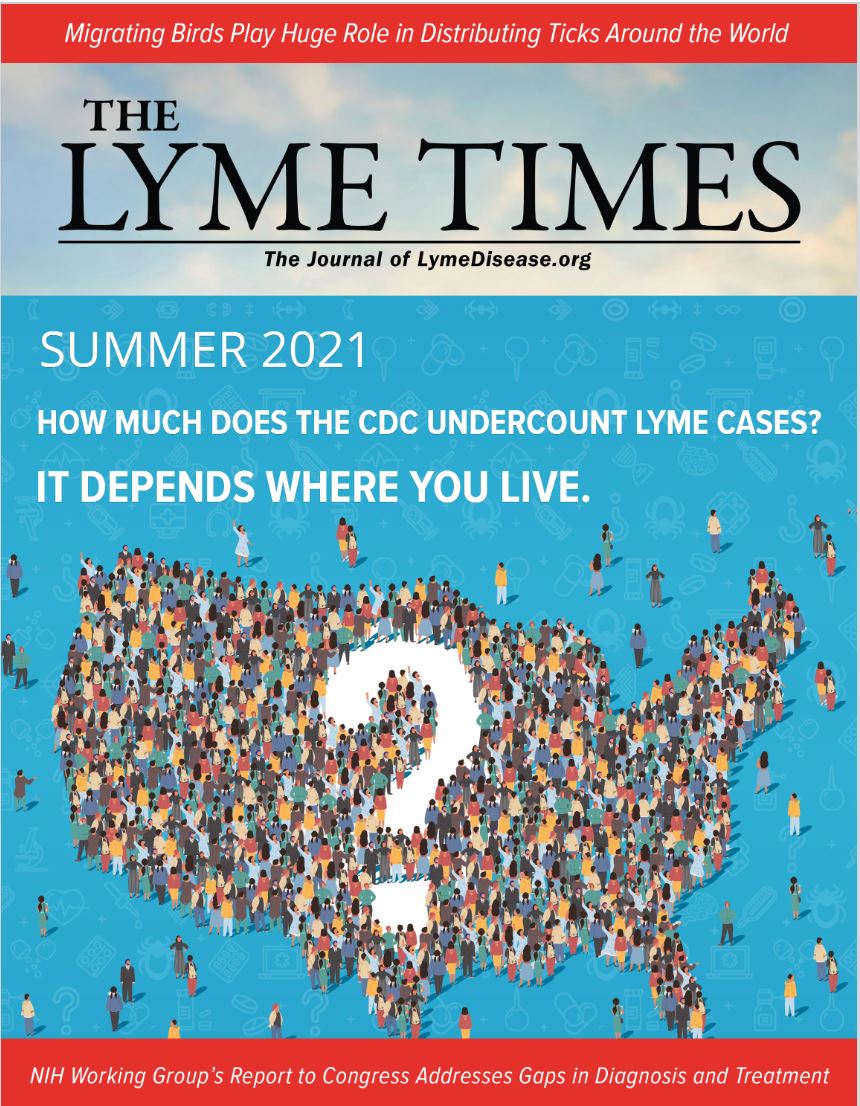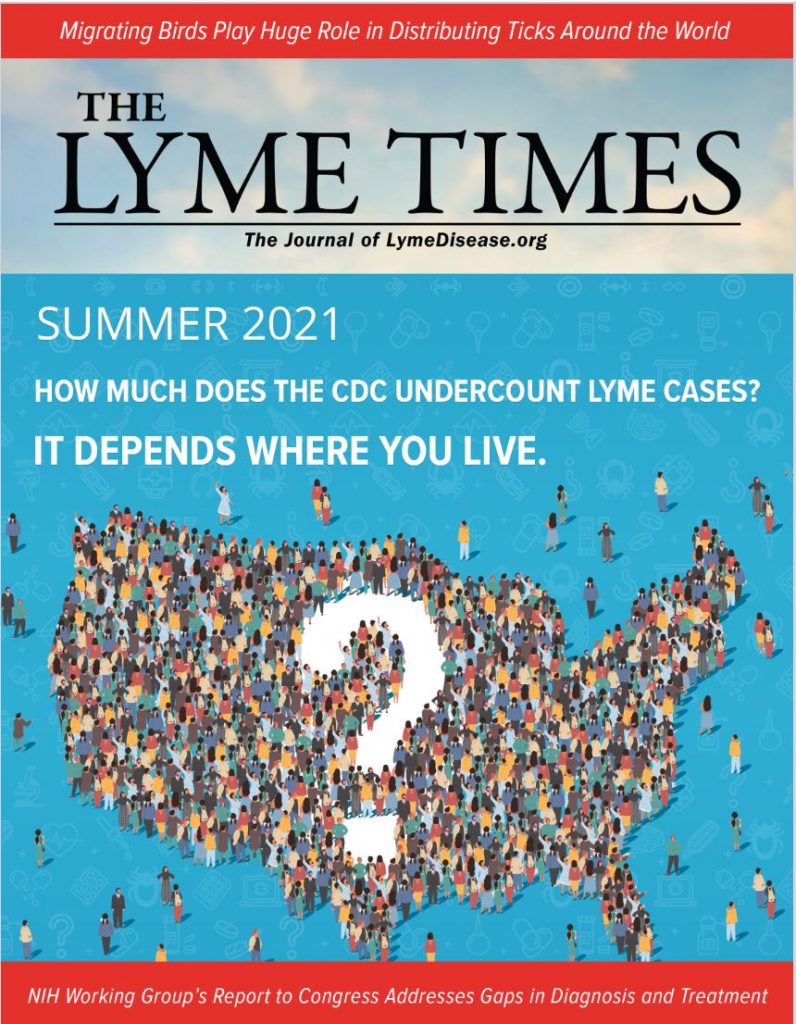 The CDC recently increased its estimate of annual cases of Lyme disease in the United States, from 300,000 to 476,000.
However, a close look at the data shows that agency still undercounts Lyme cases–in some regions quite drastically.
The Spring 2021 issue of the Lyme Times delves into this disparity–which hits the south and western portions of the country most severely.
As LymeDisease.org's Lorraine Johnson writes in our feature article, "In lower incidence states, the CDC undercounts by a factor of 50–and maybe more."
Other topics included in the Spring 2021 issue include:
The Tick-Borne Disease Working Group's 2020 Report to Congress
Migrating birds play huge role in distributing ticks around the world
Why the military needs more accurate information about Lyme disease
An excerpt of the book Chronic: The Hidden Cause of the Autoimmune Pandemic and How to Get Healthy Again
Zooming with Congress for more Lyme disease funding
and more.
Members of LymeDisease.org get free online access to current and past issues of the Lyme Times. You can join now and start reading today!