NEWS: Update on Dr. Charles Ray Jones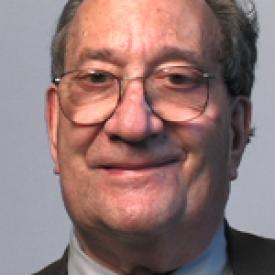 Dr. Charles Ray Jones, a Lyme-treating pediatrician in CT, has been legally harassed by the state medical board for years. The CT state supreme court will hear his appeal early in the new year. Funds are needed for his defense fund. This case has wide repercussions for Lyme patients everywhere.
.
.
.
.
.
.
.
Letter from Dr. Charles Ray Jones:
December 12, 2012
Dear Friends,Season's Greetings to all!  I am thankful to everyone who has been following my ongoing legal battle with the Connecticut Medical Examining Board (CMEB).  I am grateful to you for your many expressions of concern for my well-being during what admittedly has been a difficult and draining  process.
I had shared with you previously the excellent news that the Connecticut Supreme Court has agreed to hear the appeal of the first set of charges against me.  This hearing is now expected to be scheduled just after the holidays.  A victory will be extremely important not only for me, but also for other LLMD's, because it would establish a highly significant precedent, requiring a higher burden of proof in order to prosecute physicians who are brought before their medical boards.  In my case, it also could positively affect the outcome of the remaining set of charges that were brought against me.  I am extremely grateful to my attorney, Elliott Pollack, for his highly skilled legal representation, and to the Connecticut Supreme Court for agreeing to hear my appeal.
Despite this positive news, I must admit that the legal proceedings, stretching as they have over the past 7 years, have taken a huge toll on my office.  In addition to the high cost of the legal defense itself, the monitoring requirement established by the CMEB (monthly visits from a practice monitor for a period of 4 years) has been extremely time-consuming and expensive.  Numerous patient charts must be prepared for each visit, requiring hours of clerical time.  My staff, already working hard to meet the high demands of our busy practice, has had to rise to the additional challenge of preparing these charts for each visit, sometimes necessitating that they work overtime to complete them.  The average combined cost for the monitor and associated clerical work has been approximately $6,000 per month.
Many of you have reached out to assist me with these staggering financial costs.  While I have been extremely grateful for your caring and assistance, the additional burden that this poses to friends, patients and colleagues troubles me greatly.
Your repeated words of encouragement and reassurance have convinced me to persist – along with my grave concern that, should the CMEB prevail, conditions for other LLMD's could become ever more difficult.  I am encouraged too by the thousands of children who have been able to receive effective treatment for their tickborne illness, as a result of astute legal representation which has allowed me to continue to practice over these past 7 years.With all of this in mind, I must yet again reach out to you.  My legal defense fund is depleted and my account is in arrears; the current balance due exceeds $100,000.  While this figure is staggering, it is unfortunately consistent with the costs associated with a legal battle which has been as extensive as mine.  Preparation for the Supreme Court appeal has been complex, and legal fees will continue to mount when we appear before them for the hearing.  Pullman & Comley has been flexible and accommodating, but the growing, unpaid balance is in violation of their policy in these matters, and my legal representation will be in jeopardy once again if a significant paydown is not forthcoming very soon.
For those of you who so kindly send holiday gifts my way, I ask that you make a donation to my legal defense fund instead.  No gift would please me more and no amount is too small!   If any of you have creative ideas for fundraising, I encourage you to act now!  The need for donations is urgent!    Instructions for donations are listed below.
In the past, the sheer volume of donations has made a strong impression on Pullman & Comley, and it is important to demonstrate that the Lyme Community continues to care about the charges I am fighting.  For a summary and background of these issues, please go to www.drjoneskids.com
With warmest wishes for a happy and healthy holiday season,
Dr. Jones
To Donate to Dr. Jones Legal Defense Fund:
Please make donations payable to:
"Pullman & Comley Trust Account for Dr. Charles Jones"
(Note "gift in the memo field – THANK YOU!!!)
Please mail to:
Elliott B. Pollack, Esquire
c/o Pullman & Comley, LLC
90 State House Square
Hartford, CT 06103-3702