TOUCHED BY LYME: Latest on Dr. Charles Ray Jones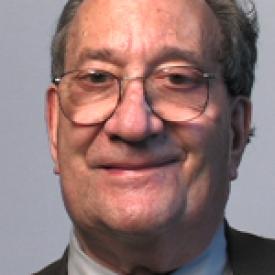 Connecticut's Lyme-treating pediatrician has lost his appeal to the state Supreme Court. This does not change his status in any way. The appeal focused on a particular point of law, and the court did not agree with his argument. However, due to a wide variety of circumstances, Dr. Jones is in need of immediate financial help. Dr. Sheila Statlender, a long time supporter of Dr. Jones, gives the following explanation.
Update: As of August 25, about half of the money that Dr. Jones needs has come in.  He is very grateful to all who have donated, but more is needed urgently to keep his doors open! To make a donation (no amount is too small), and for more information about Dr. Jones, please click here.
It's wonderful to read all of the posts in support of Dr. Jones and 
outraged on his behalf! He is preparing an update which will be 
available shortly.
In the meantime, he wants to assure you that he continues to practice, 
retains his license, and remains committed to treating our children 
afflicted with TBDs. His vital contributions continue both in and out 
of his office: he is scheduled to present in a plenary session at the 
ILADS conference in San Diego this year, and also will be a contributor 
for a cutting edge conference on PANDAS/PANS and Lyme, scheduled for 
November in Providence.
Many of you have asked how to send donations to help him during this 
difficult time. His office is working on setting up a website 
to allow online donations, but it won't be ready for a few more days. 
In his recent update, Dr. Jones estimated that he would need to raise 
$40,000 by August in order to keep the office open. About $13,000 in 
donations have come in, which is wonderful, but it is not enough.

 If you would like to donate, please send your contribution, in whatever 
amount is possible for you, made out as follows:

 Charles Ray Jones, M.D. 
(be sure to write "gift" in the memo field!)
Mail to:
Charles Ray Jones, M.D.
111 Park Street – First Floor
New Haven, CT 06511
or click here to donate on-line now
Many of you also have asked about the CT Supreme Court decision, and 
this will addressed more fully in a subsequent update by Dr. Jones 
shortly. The hearing was focused on a very specific point of law which 
would impact all physicians: whether the burden of proof used in 
medical board proceedings is too light, making it too easy for them to 
find physicians at fault when complaints are lodged against them. 
Also, it pertained to charges from the first case only, involving 2 
children from Nevada (neither of whom was harmed in any way), their 
RN mom, and a contentious divorce in which the dad was challenging the 
mother's medical decisions.
Had Dr. Jones prevailed, if I understand 
correctly, it could have had the effect of overturning all of the 
findings against him. 

I attended the Supreme Court hearing and was struck, among other 
things, that the thrust of the questioning seemed focused on protecting 
the public from errant physicians. Would the adoption of a more 
stringent burden of proof make the job of medical boards harder, not 
only in Dr. Jones' case, but in complaints against all physicians?
The long ordeal has cost Dr. Jones dearly, in terms of stress, hours 
necessary to review, prepare and respond to the complaints, staff time 
to meet the practice monitor's demands, legal fees, and so forth. It 
is wonderful that some of his colleagues have started a fund which has 
been meeting the cost of the monitor's fees, but it is not enough. He 
really needs our support, both financial and more, in order to continue.
Many thanks for your consideration!
Warmly,
 Sheila