Horowitz: Reducing inflammation can head off serious COVID complications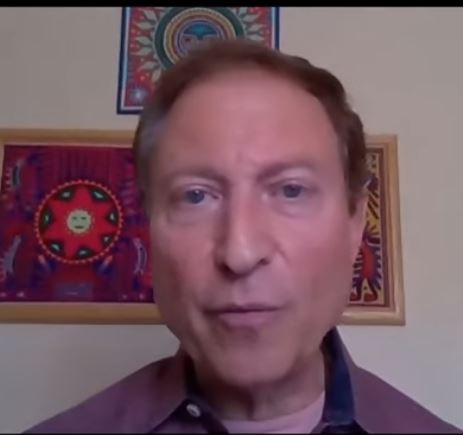 By Dr. Richard Horowitz
I gave a talk to the Academy of Nutritional Medicine (AONM) in London on COVID-19 two days ago. This is an up-to-date review of the literature on COVID-19, focusing on prevention, diagnosis and treatment. I discuss during this talk details of the two scientific articles that I recently published with Dr Phyllis Freeman:
R.I. Horowitz, P.R. Freeman, Three Novel Prevention, Diagnostic and Treatment Options for COVID-19 Urgently Necessitating Controlled Randomized Trials, Medical Hypotheses (2020)
Horowitz, R.I., Freeman P, Bruzzese, J. Efficacy of glutathione therapy in relieving dyspnea associated with COVID-19 pneumonia: A report of 2 cases. Respiratory Medicine Case Reports, April 21, 2020 Article Number: 101063
For those of you who have not been able to follow the COVID literature carefully, this 90-minute talk will give you a good sense of the present scientific thinking and why decreasing inflammation from a 'cytokine storm' and 'macrophage activation syndrome' is crucial in preventing serious complications with increased morbidity and mortality. I discuss in detail during this talk the nutritional studies that support:
increasing glutathione (GSH) levels in the body (using NAC, alpha lipoic acid and glutathione)
Using diet/supplements that lower inflammation by stimulating Nrf2 (curcumin, sulforaphane glucosinolate)
Nutritional support with zinc, Vitamin C, Vitamin D, 3,6 Beta glucan and melatonin, and how/why they can be helpful in combating the worst effects of the virus, as well as
Studies on ivermectin supporting its potential as an anti-viral medication in COVID-19 in both prevention and treatment.
I would like to thank the Academy of Nutritional Medicine for the opportunity to share this important information with everyone, and would ask everyone to please share this video widely.
The scientific studies and nutritional recommendations discussed during this 90-minute talk contain simple ways to help protect yourself and your loved ones during this pandemic. (Randomized, controlled trials are of course needed to evaluate their full effects; please check with your health care provider about whether these recommendations are appropriate for you).
Disclaimer: The views expressed are those of Dr Richard Horowitz, and do not represent the views of the Tick-Borne Disease Working Group, HHS or the United States
Dr. Richard Horowitz is the author of "Why Can't I Get Better? Solving the Mystery of Lyme & Chronic Disease" and "How Can I Get Better? An Action Plan for Treating Resistant Lyme and Chronic Disease." This article was originally posted on Facebook.