Have you recovered from Lyme disease? Tell us how you did it.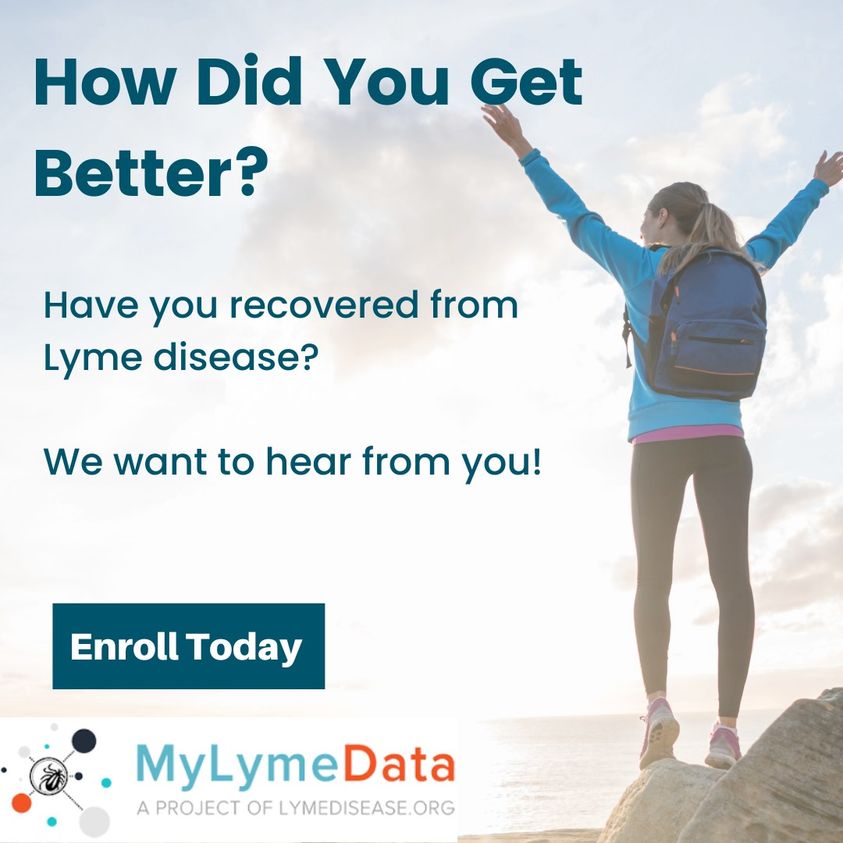 Lyme disease and its related conditions can affect different people very differently. Effective treatments for these infections can also vary widely. What helps one person get better won't necessarily help another person.
That's why it's critical for the Lyme community to learn about the wide range of treatment options–and what patients have found helpful IRL (in real life).
That's a question we're exploring in the MyLymeData patient registry, which currently has more than 17,000 participants.
Anyone in the United States who has been diagnosed with Lyme disease can enroll in the program–and we appreciate every one who does.
But we'd especially like to recruit chronic Lyme patients who got well or who have substantially improved with treatment. You have a lot to teach us! We want to know what worked for you and how long the process took.
If you have recovered from chronic Lyme disease, we hope you'll take part in MyLymeData. If you know someone who had chronic Lyme and has substantially recovered, we hope you'll pass this information along to them.
Click here for more information