"When Lyme Makes Headlines" panel discussion, New York City, New York
December 3, 2019 @ 7:00 pm

-

10:00 pm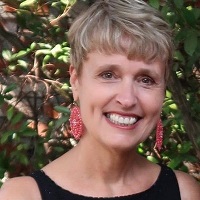 Mary Beth Pfeiffer, award-winning author of "Lyme: The First Epidemic of Climate Change," will moderate a panel discussion with these outstanding writers:
Meghan O'Rourke, poet, essayist, Yale University graduate and author of "Why is Lyme so Hard to Understand" (The Atlantic).
Holly McGhee, a New York Times bestselling writer and author of "How Learning to Listen (With my Heart) Helped me Help my Son" (The Washington Post).
Porochista Khakpour, essayist, and critically acclaimed author of "Sick, A Memoir" (Harper Collins).
Pamela Weintraub, health and psychology editor of Aeon, contributing editor (and former executive editor) of Discover, author of "Cure Unknown: Inside the Lyme Epidemic."
Taylor Quimby, from New Hampshire Public Radio, and host of "Patient Zero," a seven-part series exploring one of the most enigmatic epidemics of the 21st century: Lyme disease.
Sponsored by Project Lyme, at CORE: Club, 66 E. 55th St., NY