"Calling Time on Lyme" Conference, London, UK
November 16, 2019 @ 9:00 am

-

5:30 pm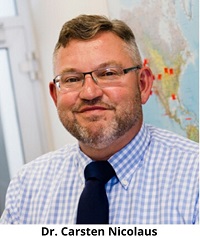 The Lyme Disease Clinic UK, based in London, works closely with the world-renowned BCA Clinic in Germany and the Medical Centre in Prague supporting research, diagnostics and treatment of Lyme Disease and its co-infections.
This conference brings together some of the leading medical professionals in the field of tick-borne diseases. It offers a unique day programme where the latest in research, treatment and therapy is shared with medical practitioners and patients in the UK.
Speakers will include Dr. Carsten Nicolaus, of Germany; Dr. Joshua Berkowitz, of the UK; Dr. Radek Klubal, of the Czech Republic; Dr Mariano Bueno, of Spain; and Lydia Madrigal Calderon, of Germany.
There will be an open Q&A session at the end of the day for patients and medical practitioners to gain answers from these global experts. Various exhibitors and charities will be on hand to give you help, support and advice.
Date:
Saturday 16th November 2019
Time:
Doors open at 8:45 am for registration and teas/coffees. Conference starts 9:30 am and will finish at approximately 5:30 pm
Location:
Council Chamber & Regent Suite
Hallum Conference Centre
44 Hallam Street
London
W1T 3DD
Ticket Booking
Tickets: £50.00 with all proceeds contributing towards the funding of this conference.
All attendees must book online via the online booking system.
Booking is essential. You cannot gain entry without booking an online ticket.
If you are a charitable organisation or an patient who would like to attend but do not have the funds, please contact bronia@door85.co.uk as there are some select tickets available to support charities and patients who face financial challenges.