Empowering yourself to live well with alpha-gal, Martinsville, VA
August 25, 2018 @ 9:00 am

-

7:00 pm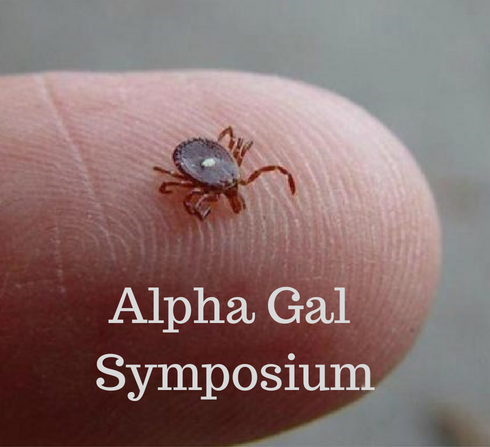 A symposium for everyone affected by alpha gal syndrome (AGS). AGS is triggered by the bite of a lone star tick and can cause life-threatening allergies to meat and meat products.
"Alpha-Gal Syndrome has become a routine diagnosis in our area, but information on how to live with it is limited. New College Institute is excited to partner with the Virginia Tech Reynolds Homestead to host this symposium.  We are working to provide future educational opportunities for individuals as well as certifications for medical professionals, restaurants, and others to maximize awareness," Leanna Blevins, executive director.
Symposium registration and check-in begins at 9 a.m. with the keynote "What is Alpha-gal?" kicking the event off at 10 a.m.  Lunch is provided and catered by Amaroo Hills Emu Farm, a Raleigh-area farm whose owners both have alpha-gal. Farm owners wanted to develop safe products for people to eat. Emu, though poultry, is a red meat with the same consistency and taste as hamburger.
Following lunch, breakout sessions will be held to address protecting yourself and your home from ticks, how to manage a child's alpha-gal, advocate for better understanding of alpha-gal, and managing nutrition.  The event will include informational tables which help to identify products that are alpha-gal friendly, including shampoos and other bath products, tick repellants, and more.
For more information: https://www.reynoldshomestead.vt.edu/wp-content/uploads/2018/05/Alpha-Gal-Symposium-Registration-1.pdf