Wrongful death suit shows pitfalls of IDSA Lyme guidelines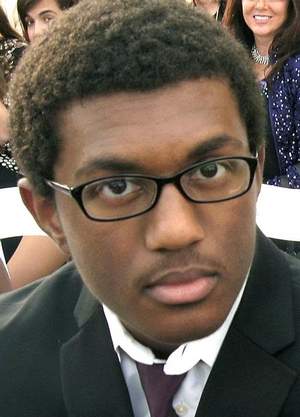 By Mary Beth Pfeiffer
In August of 2013, Joseph Elone died suddenly when Lyme disease infected his heart. He was 17 years old and had just returned from summer camp in Rhode Island, which then had the nation's seventh highest Lyme disease rate.
Today, a wrongful death lawsuit, filed by his family in 2015, is nearing conclusion in a Dutchess County, N.Y., court.
When cases settle, as this one may, the outcomes are often shielded from the public in order to protect physicians, medical groups and hospitals involved.
Let's hope for transparency.
Medicine must learn from the death of this promising teen-ager, who liked to paint and play guitar and was committed to protecting nature. The failure to diagnose and treat him was an outgrowth of misleading and harmful information that for decades has pervaded the diagnosis of Lyme disease.
Joseph Elone's fate was decided by a 25-year-old, technically challenging, two-step test that has been documented to fail.
Falsely negative Lyme test
In just under half of cases, one analysis concluded, it comes back negative when the patient is actually infected. It was falsely negative for Joseph Elone.
In a deposition for the lawsuit filed by his family, the physician was asked about Joseph's test:
Question: Okay. So what's the significance to you as a treating doctor of the fact that the antibody test was negative for Lyme?
Answer: That he didn't have Lyme at that time.
Q: Okay. So it's your opinion that the fact that the antibody test was negative means that he did not have Lyme?
A: Or I cannot tell specifically, but the test shows that it doesn't show any evidence of having Lyme.
Joseph was not treated.
"He didn't have Lyme at that time," his pediatrician stated.
No visible rash
To be sure, Joseph did not have a classic Lyme presentation on his return from camp. He had a sore throat and cough, which was believed to be a viral illness. He had no visible Lyme rash – or at least not one that could be seen against his black skin.
But there was reason to suspect — and treat — based on symptoms of Lyme disease. He was tired, feverish and achy – flu-like symptoms in non-flu season. He had ample opportunity to be exposed to ticks at both camp and home. He had just spent two weeks largely outdoors.
Joseph was seen twice by his family's pediatric group.
"They checked him for strep throat. He didn't have strep throat," his father, Ben Elone, said later in a video interview.
"They checked him for Lyme disease; he didn't have that…The doctor figured that the coughing would stop. He just needed to drink a lot and take a lot of rest."
The doctor was following the rules that govern Lyme disease care in America and worldwide. These rules discourage treatment on suspicion and symptoms.
IDSA guidelines discourage treatment
Instead, at three different points, the 2006 guidelines of the Infectious Diseases Society of America warn physicians not to treat without a rash or a positive Lyme test. Symptoms "are too nonspecific to warrant a purely clinical diagnosis," they state.
As I was writing about Joseph for my book, I asked the U.S. Centers for Disease Control and Prevention if it concurred with the IDSA.
A spokesperson sent me this sentence from the guidelines: "Erythema migrans [the rash] is the only manifestation of Lyme disease in the United States that is sufficiently distinctive to allow clinical diagnosis in the absence of laboratory confirmation."
Therein is the problem.
Flawed diagnostics
The CDC's embrace of a flawed diagnostic regimen has, for decades, let infections fester and sometimes go untreated. Perhaps 20 to 40 percent of infected people do not get the Lyme rash – some estimates are higher – meaning it cannot be relied upon, especially when it takes different shapes and forms.
Further, tests fail to the point that a British study reported 60 times more false negatives – missed cases — for Lyme disease than for the HIV virus.
The IDSA's new draft guidelines remove the lock-step language about diagnosing only with a test or a rash. They also include a small-print disclaimer that the guidelines "are not intended to supplant physician judgment."
But the guidelines continue to express undeserved confidence in the two-tier test, calling it "highly sensitive" and "highly specific," meaning it is positive when it should be and not when it shouldn't.
In my research, I found just five research articles on cases missed by tests, or on under-diagnosis, and more than 30 papers on falsely positive tests of uninfected patients, on over-diagnosis.
The message to physicians – mixed to be sure — is to trust the test but be suspicious when it's positive, largely because of confusing rules about when, where and how to use it.
Little thought has been put to the relative risks of, on one hand, prescribing a short course of a safe drug, antibiotics, and, on the other, of missing a diagnosis that can sometimes be life altering.
Medicine errs on the side of not treating, as it did for Joseph.
Other questions in lawsuit
Beyond his failed diagnosis, the Elone lawsuit may also turn on his care at a local emergency room, where he was taken after collapsing on his front lawn.
A physician named as having treated him is facing unrelated charges of gross negligence and incompetence, including in a case in which a 50-year-old man died of a heart attack soon after being cleared for discharge. The lawsuit calls this physician's care into question.
In March of 2015, 20 months after Joseph's death, a science-journal article reported on his autopsy results.
"The findings support Borrelia burgdorferi as the causative agent for his fulminant carditis," the article concluded. Lyme carditis – in which the spirochete invades the heart and impedes normal rhythm — is a "treatable condition," and death is "rare," the article stated.
But how rare? Five months after Joseph's death, the CDC announced three more Lyme carditis deaths; one of these was a 37-year-old father of three who lived just 10 miles from Joseph. Significantly, only four such deaths had ever been reported in the medical literature.
Why? Because no one looked. The three other deaths were discovered merely because a pathologist in an Atlanta laboratory was curious, I reported in 2013. Having lived in Lyme-rife New York, he tested for Lyme spirochetes in tissue from donated organs.
None of the three people had been diagnosed with Lyme disease but suffered carditis.  "It could easily be dismissed potentially as a viral carditis," an official at the tissue bank told me.
Understudied epidemic
Lyme is likely among the biggest, yet understudied, epidemics of our time. This is another lesson from Joseph's death. The body at autopsy is perhaps the best time to assess the full damage of Lyme disease, which, the article said, had inflamed Joseph's "myocardium, lung, and brain tissues." Pathologists should look for it, in heart-related and other deaths.
In the acknowledgements, the authors of the article on Joseph's autopsy expressed the need to learn from this awful outcome.
"We remember Joseph as a kind, gentle, and caring person," they wrote. "Based on his interest in science and his compassionate nature, we believe he would approve of this manuscript to understand the disease that took him away from us."
Whether the Elone case will be settled or go to trial remains unclear, the family's attorney, Michael Ronemus, said.
"It's our hope that medical professionals and the general public can learn from the tragedy of this case and prevent it from happening to other people," he said. "It's clear that a negative test doesn't mean you don't have Lyme disease."
Indeed, after one falsely negative test, Joseph's second Lyme test came back after his death. It was positive.
Mary Beth Pfeiffer is an investigative journalist and author of Lyme: The First Epidemic of Climate Change. Visit her website for information on another Lyme lawsuit, Torrey v. Infectious Diseases Society of America.
Read LymeDisease.org's review of "The Little Things," a docu-drama based on the life and death of Joseph Elone.