Dreams derailed by lack of Lyme diagnosis and treatment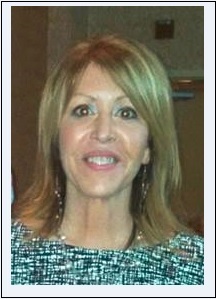 This is one of a series of guest blogs by people who have enrolled in MyLymeData.
By Sandy Reyes
Every young person envisions how their life will unfold. I was no exception. I had some dreams that were somewhat ambitious. I earned a degree from the University of Delaware, as the first woman in my family to graduate from college. I was a full-time day student and worked two part-time jobs, seven days a week around my class schedule.
The next dream was law school. I graduated, passed two state bars including Delaware's, and began my legal career. In 1991, shortly after starting work at the Delaware Attorney General's office, I started not feeling well. I had low grade fevers, headaches, joint aches, stomach problems, back aches, extreme exhaustion and dizziness.
I was insured through an HMO and visited my primary care doctor frequently. I was misdiagnosed with fibromyalgia, sinus infections, Meniere's disease, and IBS. Months went by between each diagnosis as each required a referral. Then the months stretched into years. At one point, I was on steroids and antibiotics and had a Lyme test that came back negative. I understood at the time that even in the absence of a positive test, a diagnosis based on symptoms was the recommendation, but that diagnosis never happened.
My doctor told me to "stop thinking like a sick person." About two years into the process, my health deteriorated to the point where I went to bed as soon as I got home from work. One day, leaving work and trying to walk to my car, I was in so much pain that I needed to stop and hold onto parking meters to balance myself and rest.
In the spring of 1994, I had no clear diagnosis and was only getting worse. I could not sleep and felt unwell every day. I resigned my job as a Deputy Attorney General.
My husband and I had gotten married shortly before this time. My doctor said, "Perhaps marriage doesn't agree with you." She no longer referred me to other specialty physicians despite my insistence that I felt sick—like the worst flu ever and then some. My family doctor recommended counseling and bio-feedback.
Because I was so ill, I decided against having children. I not only didn't have the energy, I also feared I might pass an unknown illness to my child.
In the spring of 1995, I found an infectious disease specialist. Eureka! This doctor looked me in the eye and took me seriously, promising to find an underlying cause of my distressing symptoms. He believed the other diagnoses were simply based on pieces of what he believed was one underlying disease process.
The very last test he ordered was for Lyme disease. My abnormal results were off the charts. I was told I needed to be admitted immediately to the hospital, which I was in July 1995.
A spinal tap indicated that Lyme was affecting my central nervous system. I started four weeks of Rocephin. After a second course of treatment that fall, I turned a major corner. Insurance companies probably wouldn't approve this treatment today.
My treating doctors believe I probably had had Lyme disease for three to five years by then, based on blood testing and examinations. After the second rounds of infusions, tasks that were complicated for me when I was initially diagnosed became easier. My life was coming back to my new normal.
I still have flare-ups and become light-headed, have generalized achy joints, including headaches, and have lab work that shows infections. I have been diagnosed with post –treatment Lyme disease by my specialist. I still feel the stigma of Lyme disease and talk very little about my health.
Things have sadly not changed much in the 35 years since Lyme disease was discovered in Lyme Connecticut. What has changed is the extremely large number of people with tick-borne illnesses. The treatment for Lyme disease is typically two to three weeks of doxycycline. If the disease is caught early with the telltale bull's-eye rash and tick bite, that treatment might be effective. I neither saw the tick nor got the rash, and a great majority of people never do and remain undiagnosed and untreated.
I'm sharing my story in hopes that other people will not have to repeat my experiences. That's also why I've signed up for MyLymeData.
This patient-powered research project pools information from many people with Lyme—about their symptoms and what treatments have helped or not helped. That kind of information has never been collected from Lyme patients on a large scale before. It can help point researchers in the right direction—towards finding a cure for Lyme disease. Please join me and enroll in MyLymeData today. Let's break new ground together!
Click here for more information about MyLymeData.
Sandy Reyes works in Human Resources for the State of Delaware, teaches at Wesley College, and is a member of Delaware's Lyme Disease Prevention Task Force.