Columbia's Cohen Center will specialize in complex legacies of Lyme disease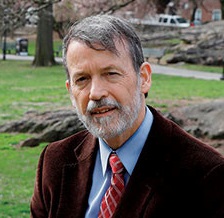 Columbia Magazine (Columbia University in New York City)
August 19, 2021
By David J. Craig
…With a $16 million gift from the Steven and Alexandra Cohen Foundation, the group, led by Brian Fallon, a professor of psychiatry at Columbia University Irving Medical Center (CUIMC) and the director of Columbia's Lyme and Tick-Borne Diseases Research Center, recently launched a new clinical program, the Cohen Center for Health and Recovery from Tick-Borne Diseases.
It is the first in New York City dedicated solely to treating Lyme and similar conditions, like anaplasmosis, babesiosis, and Rocky Mountain spotted fever.
Fallon says that the Cohen Center, while providing clinical services to patients in all stages of disease, will specialize in helping those who suffer from chronic health problems that appear to be the result of infections contracted months or even years earlier. READ MORE.