TOUCHED BY LYME: What does the CDC's 300,000 number really mean?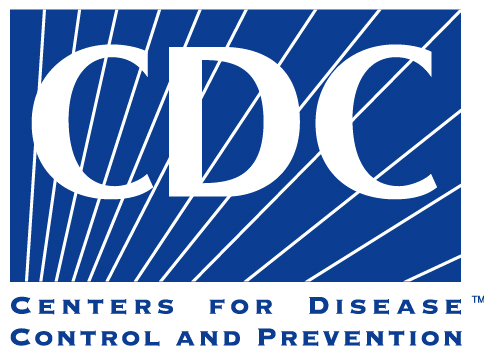 Guest blogger Alix Mayer looks into the data behind the CDC's most recent estimate of annual Lyme disease cases. Guess what? The CDC's own information suggests the number should be bigger.
By guest blogger Alix Mayer
In 2013, the CDC increased by a factor of ten the estimated annual diagnoses of Lyme disease. They now estimate 300,000 new cases per year. The old number was based on cases reported to the CDC, and totaled only 30,000. The new number is an estimate of how many cases are actually diagnosed, whether or not they are reported to the CDC.
The new number is based on the results of three studies commissioned by the CDC. One of the studies, which was most fascinating to this data-pervert, is from the nationwide HealthStyles consumer survey in which the CDC licensed a few questions about Lyme disease that were added to a more general health survey in the years 2009, 2011, and 2012. Basically, it's a consumer survey big enough to extrapolate results nationwide.
In my former life doing corporate research, I used to design, field, interpret and report on studies like these. This was my life blood in my pre-Lyme life. Here are my topline impressions of the CDC's HealthStyles data:
In 2009 1.3% of respondents agreed they'd "ever been diagnosed with Lyme disease." The number dropped to 0.9% in the 2012 survey. Why it dropped, I can't say. Let's extrapolate from the lower number to be conservative and for recency. 313 million people in the US in 2012 * 0.9% = 2,817,000 people who have ever been diagnosed with Lyme disease. I have no idea how this "ever diagnosed" number of almost 3 million ties to 300,000 new cases per year.
Here's where it gets more interesting. In the 2011 survey, half a percent said "I suffer from chronic Lyme disease." Extrapolating from a 2011 US population of 310 million, 1,550,000 people say they are suffering from chronic Lyme disease.
Let's combine those two numbers. 1,550,000 people suffering from chronic Lyme divided by 2,817,000 ever diagnosed, and about half the people diagnosed with Lyme are chronic! That's a pretty dire treatment failure rate if that's true. But wait don't go spreading rumors just yet. That number does seem quite high and indeed there are other data from this same survey that conflict with this number.

The 2012 survey asked those ever diagnosed with Lyme disease (n= 43) how long it took them to recover. 67% recovered in less than six months. 14% recovered in six months to three or more years. And, 12% never recovered. If chronic Lyme can be defined (by me) as a case lasting longer than six months, then the rate of chronicity according to these numbers could be 26%. If these data are statistically significant, that's still quite high.
What chafes me is the CDC either didn't collect or didn't cut the data by those who recovered in one month, which would correspond better to the month of antibiotics allowed by the IDSA's 2006 treatment guidelines. Maybe they'll read this and provide me those numbers.
Regarding the chances someone will become chronic, the state of residence matters greatly. Around 70% of people who were ever diagnosed with Lyme disease live in the classic endemic states of the East Coast, Wisconsin and Minnesota. However, only 10% of those people are chronic. Put another way, 90% of the people who become chronic live outside the endemic states! So where is Lyme a bigger problem, in Connecticut or California? The answer depends on the absolute number of cases in each state, and those data don't exist as far as I know.
A couple other notes about chronicity. Those who are non-white, male, or who are younger have a higher chance of becoming chronic. The average age of those who said they were chronic is 30.
The young age of those suffering with chronic Lyme is disturbing in itself, but looking at that datapoint coupled with the employment data, it's easy to see the enormity of this issue. Chronic Lyme is not a benign illness. It can cause severe disability. Among all survey respondents (healthy and sick) whose ages averaged 51, only 40% were unemployed. However, among those with chronic Lyme — again, whose average age is only 30 — 58% were unemployed. Mind you, the CDC didn't report the cross-tabs for chronic Lyme by age and employment, so these are just averages. I'd love to know how many 30 year olds with chronic Lyme are unemployed. In fact, I was 29 when I first became disabled by Lyme. My estimated lost income since then totals far in excess of $3 million and I've now spent almost half a million on treatment since becoming disabled in the late 1990s. Enough about me… back to the survey results…
Let's look at treatment. According to the survey, more than half of those ever diagnosed with Lyme disease were treated for longer than the IDSA guidelines recommend:
39% were treated for less than 4 weeks (consistent with IDSA)
20% were treated for 5 – 8 weeks
36% were treated more than 8 weeks
5% did not receive Tx
Finally, the most common symptoms reported by those with chronic Lyme were: fatigue, muscle aches, joint swelling, and numbness/tingling. None reported receiving IV antibiotics or alternative treatments. I don't know if the symptoms question was open-ended or aided.
There are still so many unanswered questions in Lyme disease. I hope the funding and pace of research picks up with the new case estimate, and I hope those of us in non-endemic states get taken more seriously since way too many of us fall through the cracks and end up with chronic Lyme.
Alix Mayer reports she is substantially recovered from Lyme disease. She is featured along with Mariel Hemingway and Gabby Reese in an upcoming documentary about health mavericks, Blood Berries or Butter. She is co-authoring a book on Lyme disease and is co-founder of the website Spirochicks.com. You can contact her via her website.