LYMEPOLICYWONK: Perception is Everything—Is it Black or White: Who decides?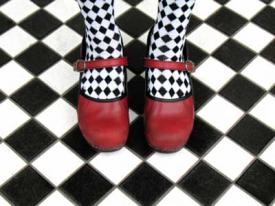 When science is uncertain, who decides what to do? Do patients get treated or are they abandoned and told to wait for research that, in the case of Lyme disease, may never come? I attended a conference in Spain this year at the Cochrane Collaboration. One of the speakers, Dr. Mary Docherty, pointed out that recommendations to deny care based solely on "insufficient evidence" could be inappropriate and harmful to patients. To illustrate the point, she used the example of an upper GI (gastro-intestinal) bleed. Suppose there are two treatment options, but there is insufficient evidence to support either one? Still, the patient with an upper GI bleed must be treated. To do otherwise, might risk death or serious disability for the patient. Such is the case with Lyme disease.
Studies show that patients are profoundly ill. Yet only 4 randomized clinical trials have been done and these had an aggregate of less than 105 patients in the treatment arm of the study.  The studies were small, small, small.  Sample sizes in the thousands or tens of thousands would be necessary to prove no treatment effect.  And the studies conflicted.  Some showed patients treated improved on some measures; while others showed no improvement. Some non-randomized studies show patients improve.  What should we do in the face of this uncertainty? The answer to that question is not a matter of evidence, it is a matter of values. Whose values count? Whose voice matters most? In matters of science, let's listen to the experts.  But in matters of values, it is the patient's voice that counts.
The LYME POLICY WONK blog is written by Lorraine Johnson, JD, MBA, who is the Chief Executive Officer of LymeDisease.org, formerly CALDA. Contact her at lbjohnson@lymedisease.org.