TOUCHED BY LYME: Maneuvering the medical maze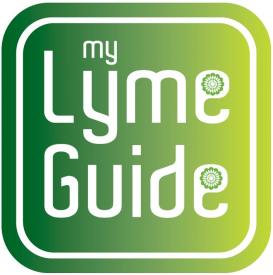 I often tell new Lyme patients that two of the most important tools for fighting this disease are a three-ring binder and a hole punch. By this I mean it's essential to keep good records. Get copies of everything—lab tests, medical procedure reports—and stick them in your binder, keeping this important information easily accessible. Now, somebody has come along to improve on this idea considerably.
It's called My Lyme Guide. It is a three-ring binder—and a lot more. It's the work of former Lyme patient Marjorie MacArthur Veiga, who is also the mother of a teen with Lyme, and their Lyme doctor, Sarah Fletcher, MD, with additional content from Joseph Burrascano, MD.
With tabs, pockets, and forms, it helps you pull together the information you need to maneuver the medical maze of paperwork, appointments and medications.
Contents include charts for tracking:
Symptoms and side effects

Diagnostic tests

Prescription, vitamin and supplement intake on a daily, monthly and longitudinal basis

Prescription refill schedules

Fluid intake

Blood pressure/heart rate

Exercise type and frequency

Insurance paperwork

Detoxification & Biotransformation Checklist
Other forms include:
Medical Records Request

Fax Cover Sheet

Doctor Appointments Management

Pharmacy Order Information

Healthcare Bills Tracking

Insurance Contact Information
 In addition there is useful information on the following topics:
 

Lyme Disease Rules for Patients

Recommended Nutritional Supplements

Tips Regarding Children and Medicine

Teens and Chronic Illness

 

Managing Yeast Overgrowth, Pain and Herxheimer Reactions

 

When IV Treatments are Prescribed

 

Education Options for Ill Children

Ideas for Activism and Advocacy

 

Resource section for gluten free diets, low cost vitamin sellers, support group locator, laboratories, and recommended reading

 

Tips for Caregivers

 

Managing Health Insurance Information
My Lyme Guide is available for $35 from the authors' website. Click here for more information.
The TOUCHED BY LYME blog is written by Dorothy Kupcha Leland, CALDA's VP for Education and Outreach. Contact her at dleland@lymedisease.org.