LYMEPOLICYWONK: Chicago Tribune article. Is it journalism? Call it what you will–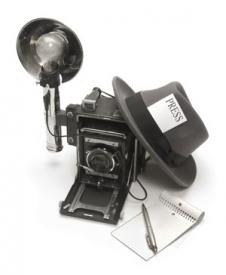 If you are a journalist, is it sufficient to talk with a number of people and then disregard half of what you hear? How about if you only disregard all of the science supporting one side of a scientific debate? If you replace the opposing side's science with ad hominem attacks? Are journalists supposed to "choose sides" in a debate? If you do, is it journalism or an editorial? What about the obligation to tell a balanced story? One always hopes that journalists will take their responsibility to inform the public seriously and tell the complete story. These reporters did not.
In the attached paper, I outline the inaccuracies of the article and the attention. The attachment includes footnotes for those interested. This blog post leaves them out for an easier read.  I have chosen to focus on the science and do not address the many ad hominem attacks in the article.  Ad hominem attacks do not address the merits of an issue. They distract, rather than inform, the issues of a debate.
There's little good evidence that 'chronic Lyme disease' exists. There is ample evidence if you are willing to read it.  There are 27 studies evidencing persistence in humans that have been published in peer-reviewed journals.  This information was provided to the Tribune. 
Yet doctors are treating it with drugs that put patients and the public at risk. The risks of using antibiotics are quite low.  Risk/benefit determinations need to be made at the patient level.  Patients whose quality of life is significantly impaired may prefer the risk of treatment over the risk of failing to treat an infection that has left them without a job or unable to function in other serious ways.  Patients with chronic Lyme disease have a quality of life impairment equivalent to that of congestive heart failure.  No one would suggest leaving patients with chronic heart failure untreated.  The essence of evidence-based medicine is a combination of the best available evidence in conjunction with clinical judgment of the physician and the patient's values and preferences.
But doctors around the country are telling patients with common medical problems such as back pain, poor concentration and fatigue that their ailments stem from a chronic form of Lyme disease that can evade standard treatment and wreak havoc for years.  Many patients with chronic Lyme disease have central nervous system involvement. Before vaccine money came into play in Lyme disease this was widely recognized by the experts, including Dr. Steere who co-authored an article that described "the most common form of chronic central nervous system involvement [as] subacute encephalopathy.. . . [which was difficult to diagnose] because "the typical symptoms were non-specific." The most common symptoms noted included memory loss, depression, sleep disturbances, spinal pain, fatigue and headache. 
Three panels of experts from that organization, the Infectious Diseases Society of America, and one panel from the American Academy of Neurology came to the same conclusion: The diagnosis is suspect, and treatment with antibiotics long-term is unsupported and risky.  The IDSA had three panels.  The first panel issued guidelines in 2000 and the second panel issued guidelines in 2006.  Both panels were the subject of an antitrust investigation by the Connecticut Attorney General that found significant conflicts of interests, suppression of evidence, and exclusion of differing viewpoints.  7 of the 8 members of the third panel were IDSA members and those holding opposing viewpoints were again excluded. The Attorney General noted a glaring voting irregularity of this panel when it elected to sidestep a tough vote that split 50/50.  Members of the American Academy of Neurology panel also served on the IDSA panel.  As the Attorney General noted, it was not independent. Call it what you will, but it isn't science, it's politics. Truth in science is not determined by a majority vote of a panel that excludes differing viewpoints. 
Even Dr. Allen Steere, the physician who discovered Lyme disease, agrees. Dr. Steere has held conflicting viewpoints (see above) that he has not reconciled. 
The evidence against the effectiveness of long-term antibiotic therapy is especially strong — supported by four randomized, double-blind, placebo-controlled clinical trials. Evidence of Lyme treatment is extraordinarily limited, consisting of only four NIH controlled treatment trials with very limited samples (ranging from 37 patients to 78) and one non-NIH controlled trial.  Compare this to mammogram trials for instance, where more than 600,000 women have participated. The results of controlled Lyme treatment trials are conflicting, three found clinically significant improvement, two did not.  Numerous non-controlled trials have found improvement in treated patients.  Evidence consists of controlled and uncontrolled trials, clinical expertise, and individual response to therapy.  When evidence is limited or conflicting, treatment options should be provided. 
Such use of antibiotics poses a potential danger to the public, as some of the drugs prescribed to chronic Lyme patients are society's last-resort weapons against deadly bacteria.  No one would suggest that we not treat a patient with tuberculosis with antibiotics.  Infections require antibiotics to resolve.  
The question is not one of evidence, but who is reading and interpreting the limited, conflicting and emerging evidence. Patients who are seriously ill want and need treatment options that restore their quality of life.  They cannot wait for treatment trials that may not occur in their lifetimes.  The IDSA has shown time and time again that the interests of patients with chronic Lyme disease are not even on their agenda.  The two interests that are firmly represented in Lyme disease are those of the IDSA and those of insurers who follow the IDSA guidelines as a cost containment measure.
You can contact Lorraine Johnson, JD, MBA at lbjohnson@lymedisease.org. 
Click here to read the Tribune's article.