Stimulating distrust?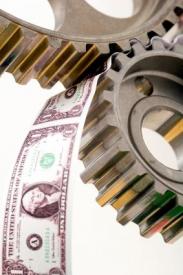 On February 17, 2009, President Obama signed into law a stimulus program that includes $1.1 billion for comparative effectiveness research. The Partnership to Improve Patient Care, a coalition of patient groups, physicians and pharmaceuticals, warned that the research might be inappropriately used to "limit treatment options for patients." A health care e-list that I'm on has become an active war zone on this issue. (Full disclosure—I am a combatant.)
Those who want universal health care at all costs regard those concerned about health care rationing as ignorant victims of an aggressive fear-mongering campaign.  They think patient groups that press the issue are "captives" of the drug companies.
How can patients be so dumb so often and to so many?  At last count, patients are regarded as bottom dwellers on the intellectual totem pole by the IDSA, the CDC, the medical boards, and, now—what, even those advocating for social change in medicine? 
But what if we aren't?
What if centralized decision-making through universal health care is a Trojan horse concealing the cost control militia?
What if a better health care system for all means less health care for those who need it most?  What if universal health care means that the good of the individual must be sacrificed for the good of the 'most'?
One e-list combatant salutes the possibility of "pure science" doled out by governmental research.  Wait a second.  Doesn't Medicare make the government the largest health insurer in the nation?  Doesn't it have a dog in the hunt so to speak?  It reminds me of Dorothy in the Wizard of Oz saying, "Toto, I've a feeling we're not in Kansas anymore."  The men in white coats quit being "Marcus Welby" and the researchers quit being unbiased experts long ago.   And, the government, well, it just isn't a disinterested bystander anymore either.
The notion of pure science died with the Bayh Dole Act, which permitted universities to hold commercial patents in the 80's.  Turns out the funding came from big Pharma.  University academics hungry for research funding started doing research that "sided with" the big Pharma interests that funded it.  The question behind research is whose interests are driving it?  Insurers (including the federal government, which is the nation's largest insurer) play a heavy hand in efficacy research.
Science is political.  It is highly political.  What gets funded and what does not is all about politics. We know that research funded by Pharma promotes their products, and we are not surprised.  Should we then be surprised that public policy driven by insurer's interests will promote those interests and diminish patient care?    Research that is carefully aimed achieves the results sought.   That does not bode well for patients.
I don't trust a government run efficacy research program in an era ushering in centralized care  and universal health care.  To me, it is clear that there will be "driving interests" behind such research and it will achieve the overarching goal of cost containment at the cost of innovation and individualized care.  This will be rationing, and it will be population-based medicine.
If we, as a society, want health care rationing (and perhaps that is the price of universal health care), then there needs to be an open forum where the issues are openly discussed and debated.  The cloak of science is too frequently used to determine "policy" matters without public input.