TOUCHED BY LYME: Pennsylvania school district won't let light-sensitive Lyme patient have specially made picture in the yearbook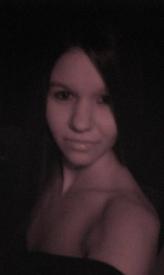 Any light brighter than a cell phone's glow causes seizures for this teenager with Lyme disease. Yet she wants a graduation photo in the school yearbook. Unfortunately, school officials won't allow the inventive solution she devised.
.
.
.
.
.
.
.
Nineteen-year-old Sami Sigel, from Warfordsburg, Pennsylvania, has chronic Lyme disease. In her case, the infection in her brain has made her so sensitive to light she's had to spend the last four years of her life in darkness. She's been homeschooled, doing her studies by the light of a cell phone. The glow from the phone is the most she can handle. Anything more causes severe headaches, vomiting and seizures.
She's set to graduate soon, and she'd like to have her picture in the high school yearbook. But here's the rub. The school has a contract with Lifetouch, a nationwide company that takes school photos. A Lifetouch photographer came to Sami's house and took her photo with very low light, but it didn't turn out well. Sami didn't want that picture commemorating her in the school year book.
Using inventiveness, computer skills, and a special light, Sami ended up taking her own picture. One she's happy with. One she'd be proud to have in the high school yearbook. But, the school refused to use it. Apparently, because it wasn't taken by Lifetouch. (Contract issues? Formatting issues? Pure bureaucratic stubbornness? I don't know. My call to the school hasn't been returned.)
Her local TV station did a two-part story about Sami's situation. Not just her battle with the school district, but also how Lyme has affected her life. (She never saw a tick. One day out of the blue she just got terribly sick, and never got better. Soon she had to stay inside her dark house just to survive.) I highly recommend watching both of segments.
The first one, Teen Living In Dark Fights For Right To Yearbook Photo, aired Wednesday night, May 19 on WHAG 25 TV. 
The second one, Girl Struggles Daily To Live In Dark With Lyme Disease, aired Thursday night, May 20 on the same station.
Her friends have also set up a Facebook page in support of Sami.
Sami Sigel completed high school coursework under horrific circumstances. I'm sure many people in her shoes would have simply given up. Isn't her passion, her willingness to keep going, her loyalty to education, something the school should celebrate? Isn't that what our communities need more of?
If school officials don't change their mind on this, they are teaching everybody the wrong lesson. 
You can contact blogger Dorothy Kupcha Leland at dleland@lymedisease.org.