LYMEPOLICYWONK: IDSA Voting Procedures under Review by the Connecticut Attorney General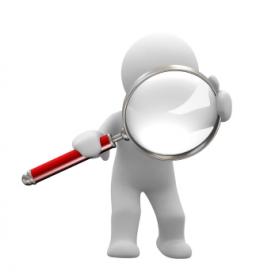 The Connecticut Attorney General is reviewing the IDSA report to determine whether the IDSA has complied with the terms of the antitrust Settlement Agreement. Attorney General Richard Blumenthal's initial review of IDSA voting procedures on the guideline recommendations found the IDSA violated the agreement by rigging the vote to favor no change in the guidelines. We have been informed that both Washington State Attorney General and the Attorney General in Pennsylvania have sent letters to the IDSA requesting that they comply with the Settlement Agreement voting procedures. In addition, US Legislator Chris Smith and US Senator Chris Dodd also wrote the IDSA expressing "deep concern" regarding the IDSA voting procedures. Faced with this scrutiny, the IDSA recast its vote on all recommendations to comply with the agreement–with a major exception. They refused to redo the vote on the one recommendation that required that diagnosis of Lyme could only be made if there is a positive blood test. This vote is critical because even under the initial flawed voting procedure the vote split 4 to 4 which means there was no consensus on the requirement that diagnosis be confirmed by positive lab tests. The Attorney General is currently reviewing the IDSA report to determine whether the IDSA has complied with the Settlement Agreement. The press release of the CT AG is set forth below. I encourage those concerned to contact the CT AG Office and let them know that you want the vote redone on the major issue of lab test confirmation for diagnosis. Details follow.
Details on how to contact the Attorney General's Office are
here.
Connecticut Attorney General's Office
Press Release
Attorney General Statement On IDSA Guidelines Review Panel Report
April 22, 2010
         "My office is reviewing the IDSA's reassessment of its 2006 Lyme disease guidelines mandated by its agreement with my office. The IDSA agreed to review its Lyme disease guidelines after my office uncovered credible evidence of undisclosed conflicts of interest and other significant flaws in the process that produced the guidelines.
"We will carefully and comprehensively assess the final report and the review process leading to that report to determine whether the IDSA fulfilled the requirements of our settlement."