LYMEPOLICYWONK: Recognizing the problem is the first step—Persistence.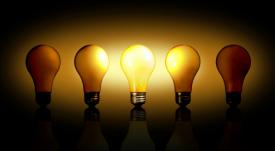 An important study by Dr. Stephen Barthold and Dr. Ben Luft was recently published. The title sounds a bit bleak, but don't let the title fool you: "Ineffectiveness of Tigecycline against Persistent Borrelia burgdorferi". This study is about how the little guy (Borrelia burgdorferi) always wins and survives despite antibiotic treatment—here tigecycline. To my mind, the findings on persistence are much more important than the finding that tigecycline doesn't do the job. When one antibiotic doesn't work, you try another, and if that one doesn't work, well, you try another or you kick it up a notch and start trying combination antibiotics, like they do with tuberculosis. You don't fold up the tent and go home because active infection requires antibiotic treatment. And, you won't ever find out which antibiotic or combinations of antibiotic work, until you try them. So, roll up your sleeves, we have some work to do here.
In the meantime, let's give doctors the right to use their clinical judgment to find the most effective treatments.  Many treatment innovations are discovered by physicians in the field when best practices fail, particularly when treatments are off-label as they are with Lyme disease.  The FDA endorses off-label usage of drugs for this very reason:  "Valid new uses for drugs already on the market are often first discovered through serendipitous observations and therapeutic innovations, subsequently confirmed by well-planned and executed clinical investigations."   This is how it is supposed to work.  The one hand (medicine) feeds the other (research) until a solution becomes clear.
You can read the blow-by-blow conclusion of the study here.  (Highly recommended to the despondent, despairing and disenfranchised!)
You can contact Lorraine Johnson, JD, MBA at lbjohnson@lymedisease.org.