LYMEPOLICYWONK: Mammograms, pap smears and Lyme? Statistical lives vs personal lives. You choose.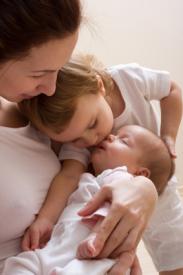 Have you been following the news lately? So much about health care reform and guidelines revisions that appear to be blatant cost containment issues shrouded in statistical mumbo jumbo. The basis for the revisions to mammograms and cervical cancer screening (is it a coincidence that these are both female specific diseases?) is that it 'makes sense' based on a pure statistical analysis of lives saved and costs. Let me tell you something. Statistical lives matter only to those crunching numbers, read insurance companies (close read, ah well that would be the government, sigh). The personal life is everything. I don't mind losing 1 in a 1,000, but I do mind losing my mother, my daughter, my sister. How about you? So how does this relate to Lyme disease you may be asking?
I don't know how many of you know about Bayesian statistics and Lyme diagnosis.  But, here goes, cover your eyes if you don't like math.  One of the things that the IDSA camp holds that really chaps my hide is that you shouldn't even test someone for Lyme disease unless they are in an area that is endemic to Lyme disease.  What is that about?  Never mind that we don't know what areas are truly endemic because we haven't done the tick studies and the health departments are following CDC surveillance criteria in reporting——which means, of course, that physicians do not even have a clue that they should be testing for Lyme disease. And never mind that people travel to endemic areas and ticks travel the world by catching a flight on the nearest migrating bird.
Never mind that.  Let's suppose it actually is the case that Lyme is uncommon in your neck of the woods?  Let's suppose it's rare, even.  Don't you deserve a diagnosis and treatment if you have it?  And, how will we even know its endemic unless we test people?  It boils down to this.  Statistical lives mean nothing.  Personal lives—everything.  Ah, now we're talking.  We need to change the conversation.  Diagnosis means the possibility of restoring human live, real time, on this planet.  Need more information?  I don't think so.  Get tested.  Get treated.  Get well.