LYMEPOLICYWONK: Anatomy of IDSA annual meeting: Vaccine Financial Ties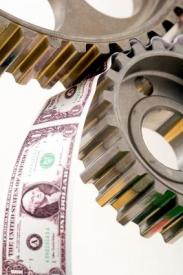 50% of the 272 speakers at the October 2009 IDSA annual meeting who disclosed conflicts, had ties to one or more of the five leading vaccine companies: Merck, GlaxoSmithKline, Sanofi Pasteur, Wyeth, and Novartis. Vaccine related financial ties with key members of the IDSA Lyme panel prompted the Connecticut Attorney General antitrust investigation into the development of the IDSA Lyme guidelines. Patients remain concerned about these interests because the IDSA guidelines placed commercial interests of vaccine manufacturers above patient care.
The five major vaccine companies control 97% of the world vaccine market, which is expected to surpass US $21 billion by 2010.  This represents enormous growth given that the world vaccine market was $11.7 in 2006.  In 2007, the market grew 38% to $16.3. Four of the five vaccine manufacturers (Merck, GlaxoSmithKline, Wyeth and Novartise) had booths at the IDSA conference.
The IDSA Annual Meeting was held October 29-November 1.  The IDSA expected 4,000 attendees, roughly half of its 8,600 members.  According to the IDSA annual meeting brochure, of the 1029 presenters, 272 disclosed conflicts, 713 disclosed "no conflict", and 44 failed to disclose either way.  This means that roughly 28% of the presenters at the conference had commercial conflicts-of-interests and of those 50% had commercial ties to vaccine manufacturers.  This amount of influence on an annual meeting by vaccine manufacturers is unsettling.