2018 Special Issue of The Lyme Times- The Tick-Borne Disease Working Group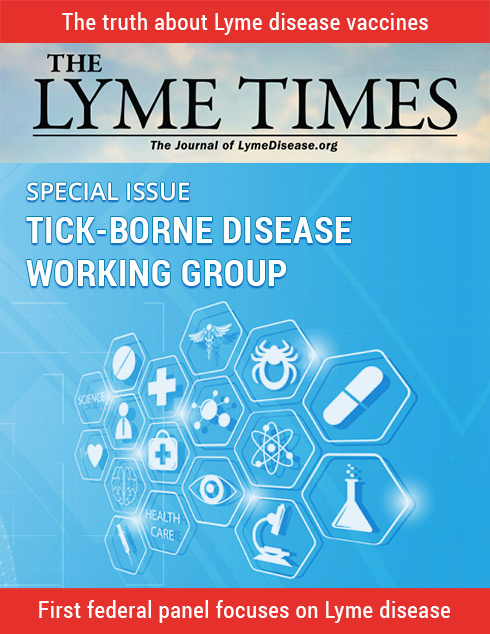 The Tick-Borne Disease Working Group (TBDWG) was authorized by the 21st Century 2016 Cures Act.  The intent was to bring together diverse opinions and expert  ideas to figure out the best Federal response to Lyme and other Tick-Borne diseases.  The ultimate goal is for the TBDWG to provide recommendations to Congress for future legislation. The Committee's recommendations to Congress (in the form of three reports) are due to Congress in 2018, 2020 and 2022.
The 2018 Special Issue of The Lyme Times is dedicated to presenting an overview of the TBDWG committee and subcommittees' body of  work and what has transpired since the TBDWG was formed in late 2017.
Here are some of the articles presented in the 2018 Special Issue:
Lyme Costs May Exceed $75 Billion per Year
MyLymeData: A Patient Centered Presentation to the TBDWG
Two Standards of Care for the Diagnosis and Treatment of Lyme Disease
Balanced Lyme Disease Stories Benefit the TBDWG
Tick Borne Diseases Have Become a Big Problem In California
Alpha GAl "Red Meat" Allergy Condition Caused by a Tick Bite
And much, much more
Online access to current and past issues of the Lyme Times is available free to members of LymeDisease.org. If you haven't yet, join now and start reading this issue today.