Germany Says No to IDSA Lyme Guidelines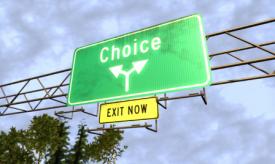 The German Society of Lyme Borreliosis submitted its objections to the IDSA Lyme disease review panel. The society protested the application of the IDSA guidelines in Germany, emphasizing the poor lab test sensitivity, persistence of the organism, and seriousness of the illness.
The submission states:
The Deutsche Borreliose-Gesellschaft (German Society of Lyme-Borreliosis) raises objections to the IDSA Lyme Guidelines published in 2006. The fundamental basis for our objections is that the implementation of the IDSA guidelines extends beyond the United States and into Europe. Accordingly, our ability to diagnose and treat patients with Lyme disease is being severely restricted by these guidelines, and we believe that the guidelines must be revised to provide greater flexibility in the diagnosis and treatment of Lyme disease given the poor laboratory test sensitivity, the persistence of the organism despite adherence to IDSA protocols, and the seriousness of this illness.
The full text is in the attached pdf.