Panel stacking: It's not magic. It's deception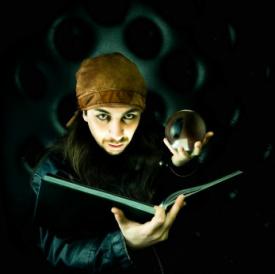 The IDSA trots out bad faith move after bad faith move to ensure that their Lyme disease guidelines are rubberstamped quickly and quietly. IDSA took first things first–which means stacking the panel has been front and center in its cross-hairs for some time.
By our count, IDSA received roughly 50 applications for the Lyme disease guidelines review panel.   20 from physicians receptive to the ILADS point of view—namely that patients with persistent Lyme disease should be treated until well.  The panel selected by IDSA consisted only of academic and military researchers.  No community physicians are included on the panel.  Two members of the panel have been challenged by patient groups.  The first, Arthur Weinstein was removed from the panel.  The second, Carol Baker, has been under scrutiny.  Both had served on guideline panels in the past—in violation of the settlement agreement.  Why engage in such blatant shenanigans?  If IDSA is confident that the science fully supports its guidelines, why does it need to stack the panel? 
The constitution of guidelines panels can determine the outcome of contested issues.  When science is uncertain, contested issues may depend on nothing more than the opinion of the panels 'experts'.  In fact, the 2006 Lyme disease guideline recommendations were achieved with just this type of panel stacking.  The Attorney General found that Dr. Gary Wormser 'hand-picked' a panel of 'like-minded' researchers.
So, here we go again.  Wash, rinse, repeat.  Stack the panel, drive the outcome, suppress legitimate controversy.  It's not magic—just an old formula for deception that makes reading the future so much easier.