Sharing "MyLymeData" on your blog or website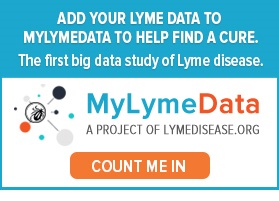 MyLymeData—the patient-powered project that allows people to pool their Lyme experiences to help further medical research—needs you to help spread the word. We currently have over 4,000 people signed up and we'd like to reach at least 10,000.
If you have a website, e-newsletter, or blog, you can embed a MyLymeData banner in it, making it easy for your readers to participate. The Charles E. Holman Morgellons Disease Foundation has already done this. Click here to see how it looks.
You can also embed our 90-second video that explains how MyLymeData works.


We have a variety of logos, banners, and share buttons available on our website. If you don't see a size that fits into your needs, we'll make one to fit your dimensions.
Click here for more information.