MyLymeData Quick Bytes: Lyme misdiagnosed as MS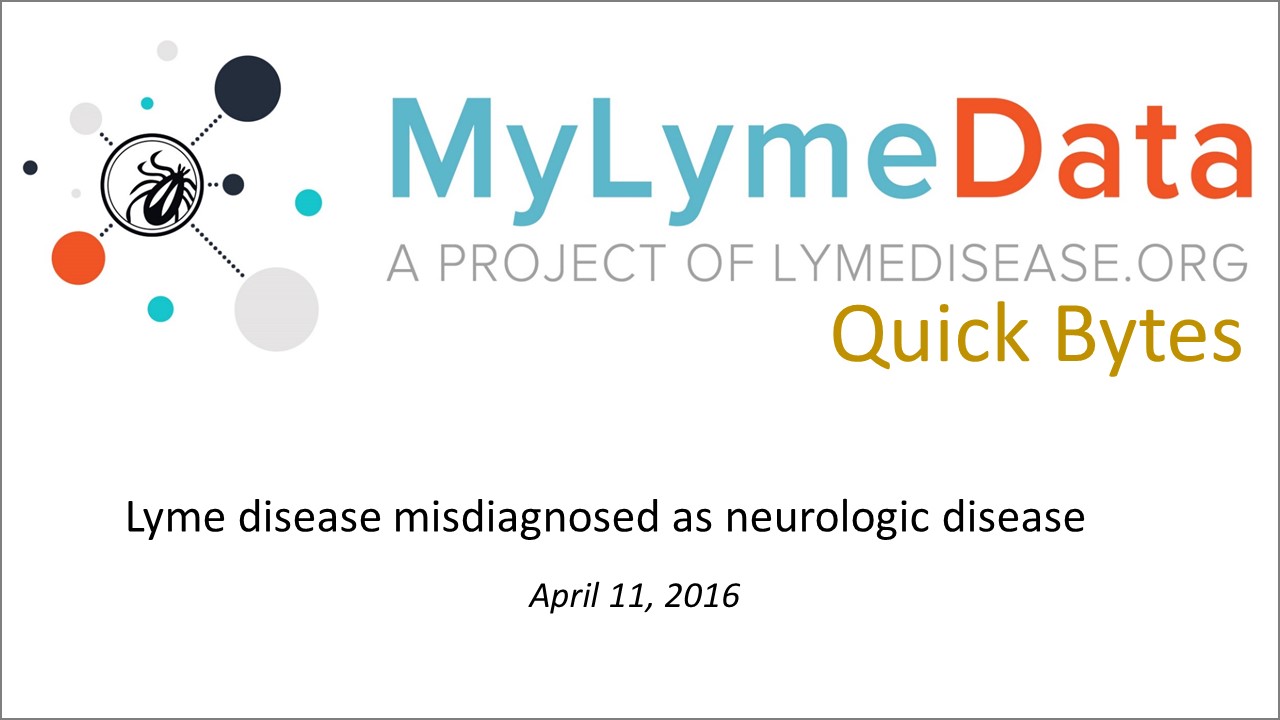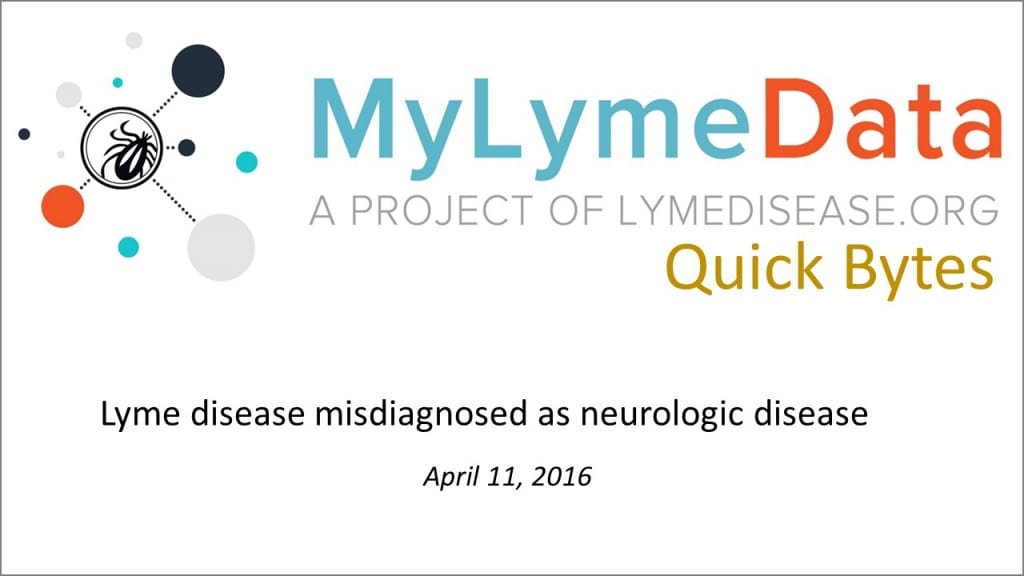 This is the first in what I hope will be a series of "quick bytes" (2-minute videos) of some of the preliminary results we are getting from MyLymeData. You can choose to watch the video or read my blog.
MyLymeData is the patient registry launched by LymeDisease.org in November 2015. We currently have 4000 people enrolled in MyLymeData. Our goal is to reach 10,000 enrolled so we're well on our way. One of the things we are using MyLymeData for is to find out what is going on with chronic Lyme disease and we do this by asking the patients directly. This blog is based on data from MyLymeData.
Please let us know what you think of MyLymeData Quick Bytes by posting a comment to this blog.
The LYME POLICY WONK blog is written by Lorraine Johnson, JD, MBA, who is the Chief Executive Officer of LymeDisease.org. You can contact her at lbjohnson@lymedisease.org. On Twitter, follow her @lymepolicywonk. If you have not signed up for our patient centered big data project, MyLymeData, please register now.