Tick-borne Powassan virus found in Maine and Rhode Island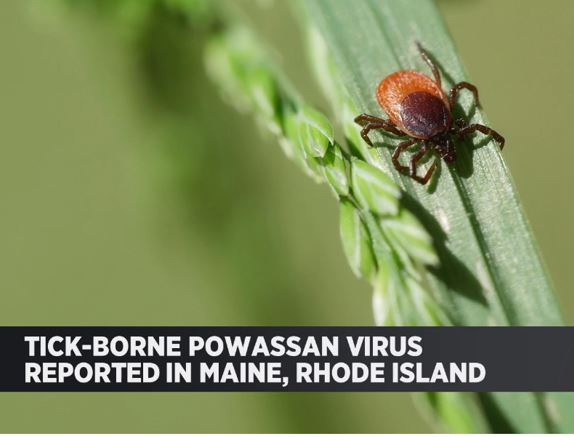 From CBSN Boston:
Both Maine and Rhode Island reported cases this week of Powassan virus, a rare tick-borne disease that can cause muscular weakness or even paralysis.
The Maine Center for Disease Control and Prevention said on Tuesday that the agency has confirmed a case of Powassan virus. The agency said it was the first case of the virus in the state this year.
In Rhode Island, the case was confirmed in a previously healthy man over the age of 70, who developed neurological symptoms and is now recovering, officials said.
Details below: