TOUCHED BY LYME: Facebook chat with NY Lyme reporter tonight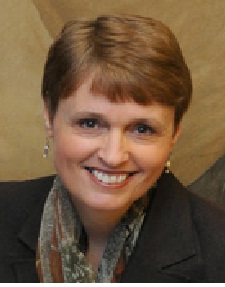 Log in to chat with investigative reporter Mary Beth Pfeiffer, who wrote a series on Lyme in the Poughkeepsie Journal
Mary Beth Pfeiffer is the Poughkeepsie Journal reporter who penned a dynamite series on Lyme disease last week. It was the culmination of three months of research. Mary Beth spoke to scientists, physicians, and patients and plowed through reams of scientific reports.
She also had an "up close and personal" encounter with Lyme herself. To her surprise, while working on the story, she found a bull's-eye rash on her right side. She was diagnosed and treated for Lyme disease during the course of her research.
Poughkeepsie is in Dutchess County, New York, which has the most reported cases of Lyme disease in the nation. Five MDs in that state are also in danger of losing their licenses for treating Lyme outside the guidelines of the IDSA. If you haven't read Mary Beth's series on this yet, I suggest you take the time to do so. (Click here.)
At 7 pm ET tonight (Thursday, August 23) she'll take part in a live Facebook chat about Lyme disease. I strongly encourage Lyme patients and advocates to log in and take part.
I spoke with Mary Beth briefly this morning, and asked her what she hoped would happen during the Facebook event. Among other things, she hopes it will be a forum for people to tell her what other aspects of the Lyme story need to be covered.
You need to have a Facebook account in order to take part. To do that, go to Facebook.com. Click here for the link to the event itself.
TOUCHED BY LYME is written by Dorothy Kupcha Leland, LymeDisease.org's VP for Education and Outreach. Contact her at dleland@lymedisease.org.