Open letter to the nasty nymphal tick that gave me Lyme disease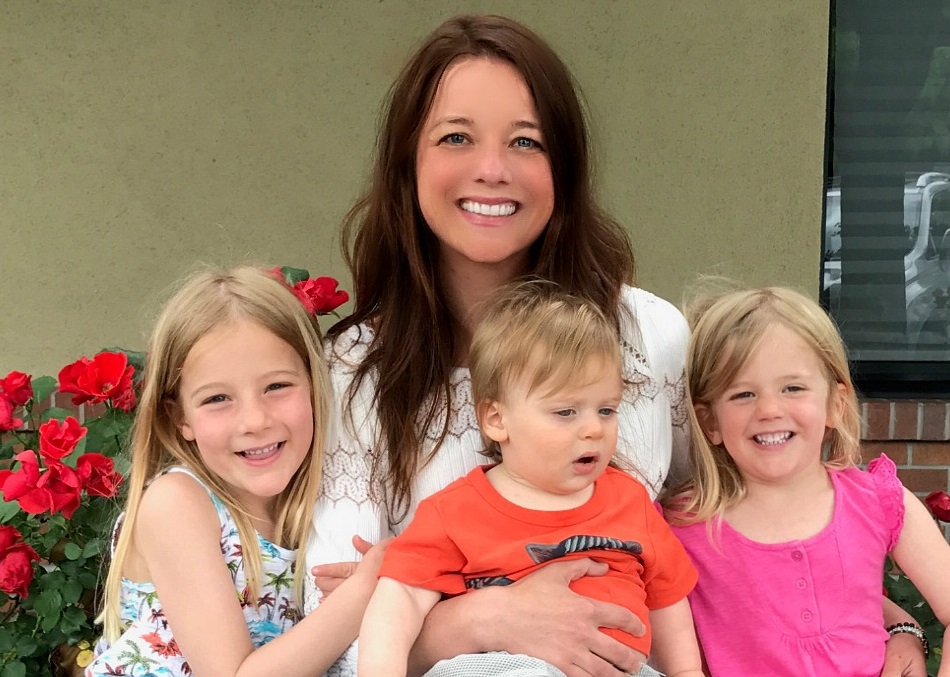 Guest blog by Lindsay Penkower
Dear Nasty Little Nymph:
You are a thief of epic proportions. You have stolen the life I once knew and loved—one where I was happy, healthy and hopeful for the future. I spent days crying in frustration as I was forced to merely listen to the beautiful noise of my three kids laughing and playing downstairs while I lay sick and helpless in bed.
I would stare aimlessly out the window, aching to be the active, present and vivacious mother my kids so desperately needed and deserved. But instead, I was alone. And sick. And scared. And waiting for answers that I felt would never come. All because you chose me.
And it's not just me you hurt, you nasty little Nymph, but my kids too. In some ways, they have felt the sting from your bite even more deeply than I. They miss their old mom. The one who played hide-and-go-seek and always managed to fit in the tiniest places; the one who at bedtime could crack their door open at just the right angle to make sure that the "bad guys" don't get in; the one who knows just what to say when one breaks down in tears after discovering that flowers (and people) don't live forever.
My daughter asked me the other day, "Why can't you volunteer in my classroom like other moms?"
Now, let's assume that a nasty little bug like you even has feelings—doesn't that break your heart? I was supposed to be my kids' eyes and ears, guiding them through this crazy thing we call life. But instead, I'm sick. Because you chose me.
I've missed out on many things because of your seemingly innocent choice—birthday celebrations, class parties, soccer games, showers, weddings and bedtime stories. But the one thing I will never forgive you for is taking away my precious time with my newborn son.
There should've been a lot of firsts—first time making eye contact, first smile, first laugh and first time rolling over. There should've been many lazy Sundays where we sat and watched his siblings play, while he nestled deep into my chest and I nodded off to the rhythmic movement of his breathing.
And finally, there should've been at least one early morning stare down, where I would place him on my lap, and his dad and I would examine and admire every inch of his face and make determinations as to who he most resembled. And of course, most often, it would be me.
But there were none of those things. Instead, I spent my time in multiple doctor's offices across the country, where I had to endure painful and sometimes useless treatments, the worst of which was a prescription for steroids.
When my son was the tender age of four weeks, I could no longer feed him from my body. I felt useless, hopeless and resentful. All because a heartless, callous, wretched little Nymph like you, chose me.
Oh, and let's not forget the painful and bizarre symptoms which started with numbness and tingling–and gradually led to facial paralysis and the inability to speak (which subsequently landed me in the ER.)
And the most life-altering, horrible and painful complication that most likely arose from your nasty little bite—my profound hearing loss—that would forever change my ability to communicate with my friends, family members and kids.
That was the loss that robbed me of a life I once knew and loved—full of sound, music and familiar voices. Now as I sit here recovering from what I hope is my one and only cochlear implant surgery, where the pain and fatigue feels too much to bear, I can't help but wonder why you chose me. Someone that had so much to live for, so many others to care for.
Paradoxically, despite all the things you have taken from me, including my physical strength and ability to hear the sweet sound of my daughter's voice, your choice has also inadvertently given me the greatest gift I will ever receive.
You have given me a strength that goes way beyond my physical being and have equipped me with the greatest problem-solving skills. Now my goals, desires, aspirations for myself and my family are higher than I ever thought possible!
You have given me perspective. I no longer worry about trivial things, like my underwear being neatly folded in my drawer, or whether my kids' socks are on inside out before they leave for school. You have bestowed upon me a higher calling in life that extends well beyond caring for my immediate family.
That calling is to constantly fight for my health and happiness and help others do the same. I laugh more, worry less. And when I'm feeling alive and healthy (which fortunately happens more often these days), I embrace it with a fervor and appreciation unlike anything I have ever experienced before!
And finally, little Nymph, you have given me faith in my body and in humanity in general. The kind of faith that can carry me through the sick and difficult days and instill me with the hope that one day I will beat the Lyme and co-infections that have taken so much from me.
Oh, and one more thing. Because you chose me, I have become the mother that I always wanted to be. I may not go to every single class party, soccer game or dance recital. But now I'm a living example of what I try to teach my children on a daily basis—fight for what you want in life, learn to accept those things you can't change, and embrace and celebrate the unique and beautiful person you are.
So, Nymph, thank you for choosing me. The one who went through hell, but came back a stronger, wiser and better version of herself.
Lindsay Penkower, a lawyer and teacher turned writer, blogger and advocate for healthy living, resides with her family in Northern California. Her website is: www.essentiallivingmadesimple.com