New Borrelia species named for tick expert Robert Lane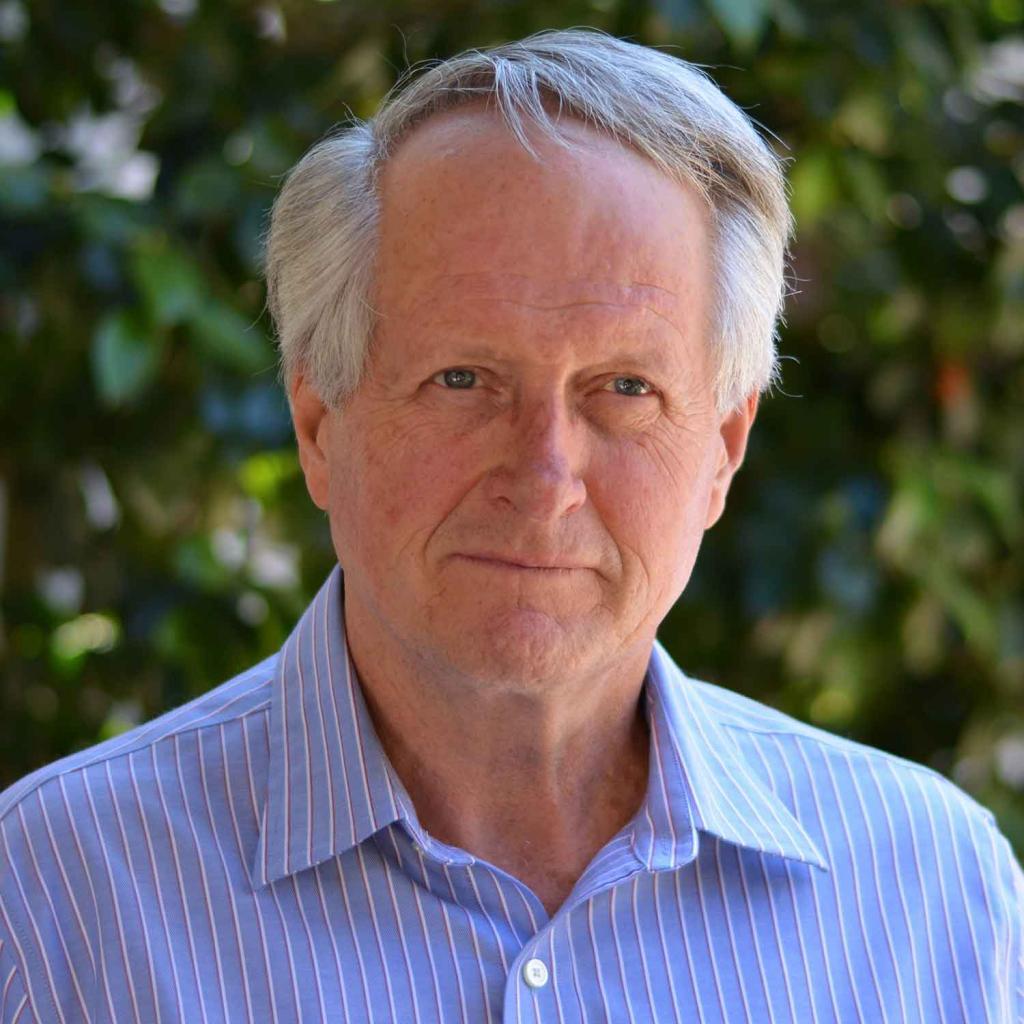 By Phyllis Mervine
A research group led by Gabriele Margos, PhD, a German biologist, has proposed naming a recently identified species in the genus Borrelia after University of California, Berkeley entomologist Robert Lane for his "outstanding contributions to Borrelia and Ixodes research."
Three main species of Borrelia are known for causing Lyme disease throughout the world (Borrelia burgdorferi, B. afzelii, and B. garinii). Lyme afflicts over 300,000 people annually in the United States alone. The newly named species—Borrelia lanei sp.nov.—is not known to cause disease in humans. This is no doubt a plus to the honoree, who could not be reached for comment!
The new name must still be formally approved by the International Committee on Systematics of Prokaryotes before it is official, but there is unlikely to be any controversy.
Borrelia lanei sp.nov. is made up of strains isolated from two kinds of tick—Ixodes pacificus and I. spinipalpis—found in both northern and southern California. Twelve strains so far are included in the species designation. One was isolated from questing Ixodes pacificus ticks in southern California. Additional strains were isolated from questing I. spinipalpis and from ticks removed from rabbits in northern California.
Dr. Lane—Bob—is a world-renowned tick expert. One of his post docs, Lars Eisen, PhD, who worked with Bob in the '90s and is now at the CDC in Fort Collins, describes him as one of the pioneers in research on vector ticks and Lyme disease spirochetes in the US.
"Looking back, his research is remarkably broad, covering an exceptional range of topics related to black-legged ticks and Lyme disease in California," Lars says. "I consider myself lucky to have had the chance to work with and learn from him, and I know that the same goes for many others that passed through his lab over the years."
Kerry Padgett, who was Bob's staff research associate for five years, feels the same way. She considers him her mentor and has continued her work with ticks and the diseases they carry as a biologist at the California Department of Public Health.
Like Lars, she was impressed by the breadth of Bob's work and his careful habits. She also noted his interest in public health as well as biology. Several of his papers address risk factors and prevention strategies.
I met Bob in 1988 when he joined my Lyme doctor, Paul Lavoie, and UC Davis veterinarian John Madigan in an ecological study of the rural community where I live. While Bob and his coworkers—students and post-docs—dragged for ticks and trapped and released small animals, I fed them sandwiches and set up appointments for my neighbors to have their blood drawn and to be examined by Dr. Lavoie.
I feel extraordinarily fortunate to have had a scientist of Bob Lane's caliber conducting research in my neighborhood—Mendocino County, California. Ticks and tick-borne diseases are understood probably better in California than any other state because of his dedication and skill. Lars says Bob is one of the most meticulous and precise scientists he has ever come across.
Observing Bob's team doing field work in my yard—measuring off precise drag zones under the oaks, measuring the white flannel drag cloths, counting their steps, repeating at specific intervals—I discovered science was a lot more tedious than I had imagined.
Every detail was part of a predetermined plan and had to be precise. They repeated the exact pattern the following year, and the next. I tried to imagine the workers taking the ticks back to the lab and carefully dissecting them, one by one.
Their diligence paid off. We can thank them for the detailed understanding we have of the local ticks and their hosts, the diseases they carry, and the role of the western fence lizard. This is why we now know that sitting for an hour on a downed log in an oak forest in northern California may result in your acquiring seven nymphal ticks on your body. Bob Lane's people sat on those logs themselves.
An experienced scientist comes up with innovative ideas when data are inconsistent. Discrepancy between the infection rates of adult and nymphal ticks drove Bob to look at the role of the western fence lizard in the enzootic cycle of B. burgdorferi.
His discovery of a component of the lizard blood that effectively killed spirochetes in the biting ticks explained why the nymphal tick infection rate in California ticks is higher than that of adult ticks, in spite of the fact that adults seem to have more opportunities to acquire the spirochetes. He figured out that nymphs that fed on lizards were effectively cleansed of their infections.
The discovery also silenced skeptics who were suspicious of high infection rates among people who lived in these areas. Until Bob came along, researchers had only considered adult ticks, with their relatively low infection rate. Bob's work with Jim Clover of the California Health Department's Vector-Borne Disease Section completed the circle, when they established that most people were being infected by nymphs.
Like many of those who learned from Bob, Lars and Kerry continue to work on ticks and tick-borne diseases. So do others Bob trained over the years: Rick Brown, Chindi Peavey, Denise Bonilla and others. No doubt they would agree with Lars, who said, "Bob also is a genuinely nice and very thoughtful person, which made the experience even more enjoyable."
Even if the subject matter—ticks—is so nasty, this honor couldn't happen to a more deserving person.
Phyllis Mervine is the founder and president of LymeDisease.org