Neurological Lyme disease often falls outside usual mold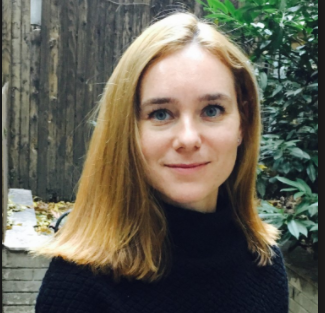 Dr. Elena Frid, who recently spoke at the ILADS conference in Philadelphia, shares observations about neurological presentations of Lyme disease.
After finishing my training in Neurology and Clinical Neurophysiology, I opened a private neurology practice in New York City in 2011. Soon, I found that many of my patients had peculiar neurologic presentations such as abnormal visual disturbances, intractable headaches, fainting spells, walking problems, balance and dizziness disorders, unusual seizures and many other conditions. These patients were worked up by specialists and experts from all over the country and many remained without a diagnosis.
Although my practice grew slowly, the number of unusual patients who didn't really fit into a specific mold of any one neurologic disorder multiplied exponentially. When some of these patients talked about Lyme disease and other vector-borne illnesses, I listened. After doing some research on my own and talking to local Lyme-literate doctors, I was hungry for more information. Thus, I was glad to find the International Lyme and Associate Diseases Society (ILADS), where I could learn more about this mysterious disease that in medical school and residency was glossed over with a motto of: "Easy to diagnose and treat." In 2014, I started going to ILADS conferences.
In the three years I have attended these events, I have seen a significant rise in the number of patients, doctors, vendors and healthcare providers in attendance. I see more research being presented every year. I continue to see patients learning from doctors and doctors learning from patients.
Prior to ILADS 2016, I spent over a year working with Dr. Charles Ray Jones – a pediatric Lyme specialist from Connecticut and a legend in the Lyme world. We saw multiple patients together in his practice, most with neurologic manifestations of Lyme disease such as headaches, insomnia, visual disturbance, cognitive impairment, psychiatric symptoms, fatigue and many other symptoms. After, months of treatment many of these patients got better. However, there was a subset of patients who continued to have symptoms. Through clinical work up such as: physical exam findings, lumbar puncture, SPECT scan, EEG, MRI of the head, and blood work we identified evidence of infection-Induced autoimmune encephalitis in these patients. We treated them with various combinations of antibiotics, intravenous immunoglobulin, and a blood treatment process called plasmapheresis.
This year in Philadelphia my role changed from a student to a teacher. I presented my work on "Diagnosing and Treating Infection-Induced Autoimmune Encephalitis in Patients with Persistent Lyme Symptoms." We collected a cohort of 30 patients from Dr. Jones' pediatric and my adult neurology practice and submitted our data to ILADS, which was very well received by both the organization and the attendees. We maintain that patients with infection-induced autoimmune encephalitis need to be treated with IVIG at immune modulating doses while continuing appropriate antibiotic therapy. Unfortunately, many physicians who otherwise understand and treat autoimmune encephalitis, fail to treat the infectious component. To help these patients, however, one must address the infectious and the autoimmune components of their illness simultaneously.
There were other important topics presented at ILADS2016 including:
Zhang's on how pulsing antibiotics does not work well against resisters.
Balin's on infections triggering neurodegenerative disorders i.e Alzheimer's disease.
Theoharides' on effect of Mast Cell Activation syndrome in patients with tick-borne illnesses.
There were many important topics addressed at this year's ILADS conference, however; the main points that I took away were:
Listen to your patients and apply your clinical knowledge to improve their quality of life.
Learn more about the disease.
LymeDisease is a misnomer – for many it is MUCH MORE than just Borrelia burgdorferi
Tick-borne illnesses are characterized by infectious agents that affect multiple organ systems and stimulate an autoimmune phenomenon leading to a complex clinical presentation.
To treat patients, one must identify all the pathogens and all the ailments that one has and treat them ALL at the same time.
Attend annual ILADS conference! You will have access to a tremendous amount of talent and experience at your fingertips in big lecture halls as well as small breakout sessions where you can connect and learn from the best.
Seek out and work with organizations that will help you learn and help spread awareness about Lyme disease – like I did by connecting with LymeDisease.org.
Here is a recent interview with Fox5NY:
More information about Dr. Elena Frid at her website elenafridmd.com.