Watch Dr. Neil Spector's presentation from LymeMIND conference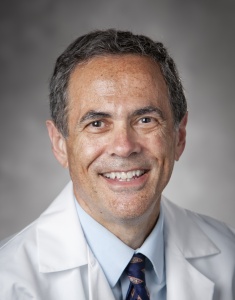 Neil Spector, MD, is one of the most highly regarded presenters in the Lyme disease community.
He is a professor and researcher at Duke University School of Medicine.  He also wrote "Gone in a Heartbeat: A Physician's Search for True Healing" – a memoir about his own battle with Lyme disease.
His heart was so damaged by Lyme he needed a heart transplant. Now he does cutting-edge research into new treatments for Lyme and other tick-borne diseases.
Dr. Spector spoke at the 2019 LymeMIND Conference in New York City in October. The event was sponsored by the Steven and Alexandra Cohen Foundation, which has made the conference videos available for free public viewing via YouTube.
Click below to watch his lecture.