NEWS: Evidence mounts that Morgellons is infectious, not "delusional"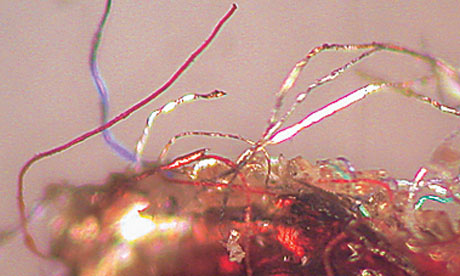 Morgellons, a painful condition which can cause fiber-like growths on the skin, is sometimes associated with Lyme disease.
.
.
.
.
.
Press release from the Charles E. Holman Foundation, Feb. 6, 2013:
Evidence Mounting that Morgellons Disease is an Emerging Infectious Illness, Contrary to CDC Report
Latest Scientific Findings Announced by The Charles E. Holman Foundation Show that a Spirochete is Associated with Controversial Disease
The latest in a series of scientific investigations of the illness known as Morgellons Disease has been published January 28, 2013 by the prestigious journal F1000 Research. The newest paper, "Association of spirochetal infection with Morgellons disease" is the fourth in a series of related publications by veterinary microbiologist Marianne J. Middelveen from Calgary, Alberta, Canada and Internist Raphael B. Stricker from San Francisco, CA. Their international coauthors include Divya Burugu, Akhila Poruri and Dr. Eva Sapi from the Department of Biology and Environmental Science, University of New Haven, West Haven, CT; Jennie Burke, Director, Australian Biologics, Sydney, NSW, Australia; Dr. Peter Mayne, Internist/Dermatologist of Laurieton, NSW, Australia; and Dr. Douglas Kahn, Pathologist, Olive View-UCLA Medical Center in Sylmar, CA.
This newest publication more fully explores the nature of the distinctive filaments/fibers unique to Morgellons Disease. Through the use of histological staining, immunofluorescent staining, electron microscopic imaging and polymerase chain reaction (PCR) genetic testing, further evidence was revealed of the involvement of a spirochete, Borrelia, in the etiology/pathogenesis of this emerging illness. Furthermore, motile spirochetes identified as Borrelia grew in culture medium inoculated with patient dermatological specimens. "These latest scientific findings supporting an infectious cause of Morgellons disease should put to rest any claims that the lesions of this bizarre skin disease are either self-induced or that people suffering from this illness are delusional," said Dr. Stricker. Cindy Casey-Holman, RN, Exec. Dir. of the Charles E Holman Foundation (CEHF) further underscored the significance of these findings by stating, "Evidence is amassing that Morgellons Disease, is a very real emerging infectious illness of major public health concern, contrary to the published conclusions of the CDC/Kaiser paper of Jan 2012. These new findings provide solid evidence repudiating the CDC's flawed attempt to investigate Morgellons disease. "
Investigation by the Middelveen-Stricker team is ongoing to further determine the relationship of spirochetes to Morgellons Disease in order to elucidate the etiology and pathogenesis of the disease and eventually to determine effective clinical treatment. The preeminent research was funded by the Charles E Holman Foundation (THE CEHF) in their continued commitment to investigate Morgellons disease and to educate the public about this mysterious multisystemic illness.
The CEHF sponsored 6TH Annual Medical-Scientific Conference on Morgellons Disease will be held April 13 – 14, 2013 in Austin, TX. at the Wyndham Gardens Hotel. Key scientists, researchers and leading medical experts will be attending to present and discuss these significant new developments. Further information will be available at the foundation's website at http://www.thecehf.org
The Charles E. Holman Foundation (The CEHF) is a 501(c) (3) nonprofit organization committed to advocacy and philanthropy in the fight against Morgellons disease. The foundation was named for Charles E. Holman, a pioneer in the fight against Morgellons disease. The Charles E. Holman Foundation (The CEHF) is based in Austin, Texas and is led by Executive Director Cindy Casey Holman, RN.