Can microdoses of psychedelics effectively treat neuro-Lyme?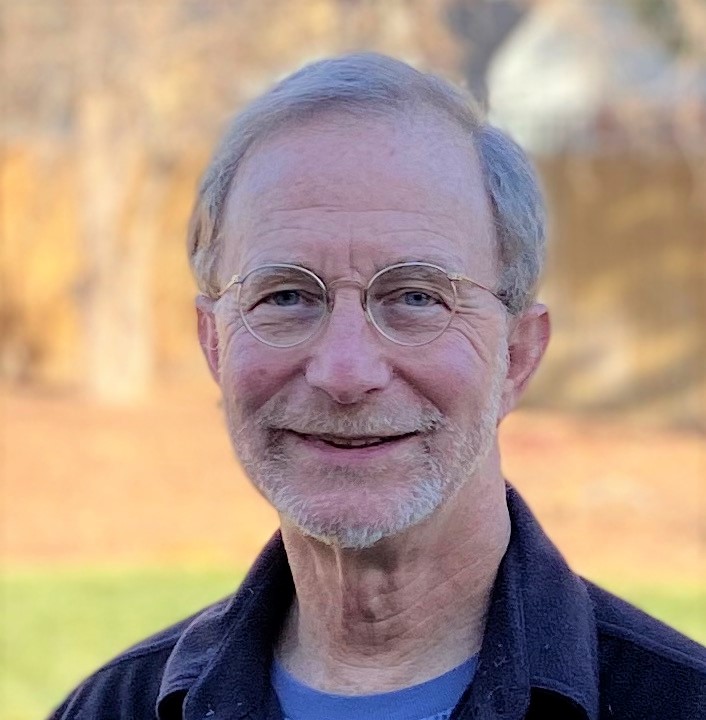 By Daniel A Kinderlehrer, MD
Those of us dealing with Lyme disease are well aware that most symptoms reside in the musculoskeletal and nervous systems. And for many of us, the worst symptoms in the nervous system are neuropsychiatric. The severity of anxiety, panic attacks, depression, irritability and rage can be overwhelming.
Chronic tick-borne infections can also cause bipolar disease, addiction syndromes, eating disorders, obsessive compulsive disorder and psychosis.1-8 And of course, it is all compounded by impaired sleep, brain fog, fatigue and chronic pain, not to mention physician ignorance.
Neuroinflammation
It turns out that these mental health symptoms are primarily caused by inflammation from infection outside the nervous system.9
For example, kids with PANS—Pediatric Acute-onset Neuropsychiatric Syndrome—have infections in which antibodies to different microbes cross the blood brain barrier and attack the brain, resulting in severe mood and behavioral disturbances.10 A similar process occurs in adults with neuropsychiatric Lyme disease.11-13
There is increasing recognition that many mood disorders are linked to infections and autoimmune disorders, and the common link is neuroinflammation—brain on fire.14
It is no surprise that people with neuropsychiatric Lyme disease have elevated levels of inflammatory mediators including antineuronal antibodies, cytokines, chemokines and inflammatory lipoproteins.9  Think of neuropsychiatric Lyme disease as autoimmune inflammation of the brain. The primary legs of treatment are antimicrobials, psychotropic medications and anti-inflammatory agents. Ideally, an anti-inflammatory agent will decrease inflammation but not suppress immune function.
In March 2023, I published a report describing a patient with long standing Lyme disease, Babesia and Bartonella infections in which the primary symptoms were neuropsychiatric.15 He experienced anxiety with panic attacks, depression with suicidal ideation and sleeplessness.
These symptoms gradually came under control with appropriate treatment, but a change in his regimen resulted in a severe relapse. He could no longer tolerate even low dose antimicrobials without Herxheimer reactions, Zoloft was not helping and he could not tolerate Ativan for anxiety. In fact, any benzodiazepine increased his suicidality. That is when his daughter suggested he try microdosing.
A new approach: psychedelic microdosing
This is from the case study that I published:
After a 40-year prohibition in the US of lysergic acid diethylamide (LSD) and psilocybin, there has been renewed interest in their potential for therapeutic benefit. The preponderance of research in the past two decades has been in controlled clinical settings in which subjects are administered a single high dose of a hallucinogen while under the supervision of a therapist/guide. In 2018 the US Food and Drug Administration categorized psilocybin as 'a breakthrough therapy' in the treatment of depression, a designation the agency applies to drugs that in early trials demonstrate substantial improvement over existing treatments.16
There is compelling evidence that psilocybin has potential value in the treatment of some mental health conditions. Multiple studies have documented its effectiveness in patients with depression, anxiety syndromes, end of life anxiety, and suggested benefit in OCD and addiction disorders.17-23
Microdosing is the practice of consuming very low, sub-hallucinogenic doses of a psychedelic substance on a regular basis. The intention of microdosing is to offer similar benefits to full dose psychedelic therapy, but without perceptual distortions, the need for clinical oversight, or the risk of a bad trip." 24
Microdosing has become increasingly popular. In one online microdosing forum that was begun in 2013, the number of subscribers rose to 40,000 in 2018 and 219,000 in October 2022.25 LSD and psilocybin continue to be listed as schedule 1 controlled substances, meaning legally they have no accepted therapeutic value. Nevertheless, possession of psilocybin has been decriminalized in many US cities and is on the ballot of many states to be legalized in clinical therapeutic settings; Oregon and Colorado have already done so.26
No longer suicidal
The subject of my case history began microdosing three times weekly at doses one-fiftieth of a typical hallucinogenic journey. Within two days he was no longer suicidal and within two weeks he felt well. He continues to microdose and feels well three years later.
No wonder they call psilocybin magic mushrooms. It is a potent stimulator of serotonin and may also have some influence on dopamine.27 But what may be more crucial is its anti-inflammatory action. It significantly inhibits pro-inflammatory cytokines such as tumor necrosis factor-alpha, interleukins IL-1b, and IL-6, and cyclooxygenase-2 concentrations in human macrophage cells.28-30
It turns out that most mental health disorders are caused by neuroinflammation. That's right: most patients with anxiety, depression, bipolar disorder and even psychosis have inflammation in their brains driving their mood disorders.31
Neuroinflammation in these patients may be caused by undiagnosed tick-borne infections, but there are multiple other drivers of inflammation. Autoimmune diseases such as lupus, Sjögrens syndrome, rheumatoid arthritis and multiple sclerosis are well documented causes of neuropsychiatric illness.32-37  Stress by itself can result in inflammatory conditions.38 People with childhood histories of adverse events such as physical or sexual abuse have an increased risk of autoimmune problems.39
Patients with PTSD—Post Traumatic Stress Disorder—don't just have hypervigilance and anxiety disorders. They develop the same nervous, immune and endocrine system dysregulation as patients with persistent tick-borne infections and neuropsychiatric disease.40
The role of genetics
Meanwhile, genetics plays a significant role in the development of autoimmune conditions. Add to this epigenetic transmission that alters gene expression without changing the underlying DNA expression, and allows for trauma to be handed down from one generation to the next41—just ask children and grandchildren of Holocaust survivors.
Microdosing psilocybin holds the potential to help patients suffering from these mental health issues. Numerous studies suggest that microdosing is effective in the treatment of anxiety and depression.42-46 Unfortunately, these studies are not controlled and are reliant on subject reporting—it is impossible to separate benefits from placebo effect. We clearly need better research on microdosing.
Presently Johns Hopkins University is recruiting for a study in which patients with PTLDS—Post Treatment Lyme Disease Syndrome—are treated with full hallucinogenic doses of psilocybin under the supervision of a therapist/guide.47 These 'journeys' last four or more hours in controlled settings. I hope this research finds positive benefits of treatment, but full dose psilocybin treatment demands excessive resources that will never be available to most patients with Lyme.
Those of us with chronic Lyme know that PTLDS is actually persistent infection with Borrelia burgdorferi complicated by the existence of co-infections resulting in systemic inflammation—it is an autoimmune illness.48 In a review of the physiological effects of psychedelics, the authors Caitlin Thompson and Attila Szabo "…propose that psychedelics hold the potential to attenuate or even resolve autoimmunity."
The bottom line is that microdosed psilocybin may be an important adjunct to the treatment of mental illness. It is time that we find the resources to perform properly controlled double-blind investigations into the impact of microdosed psilocybin on patients with neuropsychiatric Lyme disease as well as those suffering from the ever-increasing numbers suffering from mental health disorders.
Click here to read the entire case report.
Dr. Daniel Kinderlehrer is an internal medicine physician in Denver, Colorado, with a practice devoted to treating patients with tick-borne illness. He is the author of  Recovery From Lyme Disease: The Integrative Medicine Guide to the Diagnosis and Treatment of Tick-Borne Illness.
References
Bransfield RC. Neuropsychiatric Lyme Borreliosis: An Overview with a Focus on a Specialty Psychiatrist's Clinical Practice. Healthcare (Basel). 2018 Aug 25;6(3):104. doi: 10.3390/healthcare6030104. PMID: 30149626; PMCID: PMC6165408.
Bransfield RC. Lyme Disease, comorbid tick-borne diseases, and neuropsychiatric disorders. Psychiatr Times. 2007 Dec 1;24(14):59–61.
Fallon BA, Nields JA, Burrascano JJ, et al. The neuropsychiatric manifestations of Lyme borreliosis. Psychiatr Q. 1992;63(1):95–117.
Fallon BA, Nields JA. Lyme disease: a neuropsychiatric illness. Am J Psychiatry. 1994;151(11):1571–83. doi: 10.1007/BF01064684. PMID: 1438607.
Fallon BA, Kochevar JM, Gaito A, Nields JA. The Underdiagnosis Of Neuropsychiatric Lyme Disease in Children And Adults. Psychiatr Clin N Am. 1998;21(3):693–703. doi: 10.1016/s0193-953x(05)70032-0.
Bransfield RC. Aggressiveness, violence, homicidality, homicide, and Lyme disease. Neuropsychiatr Dis Treat. 2018 Mar 9;14:693-713. doi: 10.2147/NDT.S155143. PMID: 29576731; PMCID: PMC5851570.
Mattingley DW, Koola MM. Association of Lyme Disease and Schizoaffective Disorder, Bipolar Type: Is it Inflammation Mediated? Indian J Psychol Med. 2015 Apr-Jun;37(2):243-6. doi: 10.4103/0253-7176.155660. PMID: 25969618; PMCID: PMC4418265.
Greenberg R. Tick-borne infections and pediatric bipolar disorder.  Psychiatry Brain Res. 2015;22:11. doi: 10.1016/j.npbr.2015.12.025.
Bransfield RC. The psychoimmunology of lyme/tick-borne diseases and its association with neuropsychiatric symptoms. Open Neurol J. 2012;6:88-93. doi: 10.2174/1874205X01206010088. Epub 2012 Oct 5. PMID: 23091569; PMCID: PMC3474947.
Chang K, Frankovich J, Cooperstock M, et al; PANS Collaborative Consortium. Clinical evaluation of youth with pediatric acute-onset neuropsychiatric syndrome (PANS): recommendations from the 2013 PANS Consensus Conference. J Child Adolesc Psychopharmacol. 2015 Feb;25(1):3-13. doi: 10.1089/cap.2014.0084. Epub 2014 Oct 17. PMID: 25325534; PMCID: PMC4340805.
Coughlin JM, Yang T, Rebman AW, et al. Imaging glial activation in patients with post-treatment Lyme disease symptoms: a pilot study using [11C]DPA-713 PET. J Neuroinflammation. 2018 Dec 19;15(1):346.
Chandra A, Wormser GP, Klempner MS, et al. Anti-neural antibody reactivity in patients with a history of Lyme borreliosis and persistent symptoms. Brain Behav Immun. 2010;24(6):1018–24.
Fallon BA, Stobino B, Reim S, Stoner J, Cunningham MW. Anti-lysoganglioside and other anti-neuronal antibodies in post-treatment Lyme disease and erythema migrans after repeat infection. Brain Behav Immun. 2020;2:100015.
Benros ME, Waltoft BL, Nordentoft M, et al. Autoimmune Diseases and Severe Infections as Risk Factors for Mood Disorders: A Nationwide Study. JAMA Psychiatry.2013;70(8):812–820. doi:10.1001/jamapsychiatry.2013.1111.
Kinderlehrer DA. The Effectiveness of Microdosed Psilocybin in the Treatment of Neuropsychiatric Lyme Disease: A Case Study. Int Med Case Rep J. 2023 Mar 3;16:109-115. doi: 10.2147/IMCRJ.S395342. PMID: 36896410; PMCID: PMC9990519.
approval-priority-review/breakthrough-therapy (Accessed October 10, 2022)
Davis AK, Barrett FS, May DG, et al. Effects of Psilocybin-Assisted Therapy on Major Depressive Disorder: A Randomized Clinical Trial. JAMA Psychiatry. 2021 May 1;78(5):481-489. doi: 10.1001/jamapsychiatry.2020.3285. Erratum in: JAMA Psychiatry. 2021 Feb 10;: PMID: 33146667; PMCID: PMC7643046.
Moreno FA, Wiegand CB, Taitano EK, Delgado PL. Safety, tolerability, and efficacy of psilocybin in 9 patients with obsessive-compulsive disorder. J Clin Psychiatry. 2006 Nov;67(11):1735-40. doi: 10.4088/jcp.v67n1110. PMID: 17196053.
Khan AJ, Bradley E, O'Donovan A, Woolley J. Psilocybin for Trauma-Related Disorders. Curr Top Behav Neurosci. 2022;56:319-332. doi: 10.1007/7854_2022_366. PMID: 35711024.
Bogadi M, Kaštelan S. A potential effect of psilocybin on anxiety in neurotic personality structures in adolescents. Croat Med J. 2021 Oct 31;62(5):528-530. doi: 10.3325/cmj.2021.62.528. PMID: 34730895; PMCID: PMC8596485.
Yu CL, Yang FC, Yang SN, et al. Psilocybin for End-of-Life Anxiety Symptoms: A Systematic Review and Meta-Analysis. Psychiatry Investig. 2021 Oct;18(10):958-967. doi: 10.30773/pi.2021.0209. Epub 2021 Oct 8. PMID: 34619818; PMCID: PMC8542741.
Griffiths RR, Johnson MW, Carducci MA, et al. Psilocybin produces substantial and sustained decreases in depression and anxiety in patients with life-threatening cancer: A randomized double-blind trial. J Psychopharmacol. 2016 Dec;30(12):1181-1197. doi: 10.1177/0269881116675513. PMID: 27909165; PMCID: PMC5367557.
Johnson MW, Garcia-Romeu A, Cosimano MP, Griffiths RR. Pilot study of the 5-HT2AR agonist psilocybin in the treatment of tobacco addiction. J Psychopharmacol. 2014;28(11):983-992. doi:1177/0269881114548296.
Hutten NRPW, Mason NL, Dolder PC, Kuypers KPC. Motives and Side-Effects of Microdosing With Psychedelics Among Users. Int J Neuropsychopharmacol. 2019 Jul 1;22(7):426-434. doi: 10.1093/ijnp/pyz029. PMID: 31152167; PMCID: PMC6600464.
https://www.reddit.com/r/microdosing/ (Accessed October 10, 2022)
https://www.pewtrusts.org/en/research-and-analysis/blogs/stateline/2022/07/15/more-states-may-legalize-psychedelic-mushrooms (Accessed October 10, 2022)
Coppola M, Bevione F, Mondola R. Psilocybin for Treating Psychiatric Disorders: A Psychonaut Legend or a Promising Therapeutic Perspective? J Xenobiot. 2022 Feb 7;12(1):41-52. doi: 10.3390/jox12010004. PMID: 35225956; PMCID: PMC8883979.
Nkadimeng SM, Steinmann CML, Eloff JN. Anti-Inflammatory Effects of Four Psilocybin-Containing Magic Mushroom Water Extracts in vitro on 15-Lipoxygenase Activity and on Lipopolysaccharide-Induced Cyclooxygenase-2 and Inflammatory Cytokines in Human U937 Macrophage Cells. J Inflamm Res. 2021 Aug 5;14:3729-3738. doi: 10.2147/JIR.S317182. PMID: 34385833; PMCID: PMC8352634.
Kubera M, Maes M, Kenis G, et al. Effects of serotonin and serotonergic agonists and antagonists on the production of tumor necrosis factor alpha and interleukin-6. Psychiatry Res. 2005 Apr 30;134(3):251-8. doi: 10.1016/j.psychres.2004.01.014. PMID: 15892984.
Flanagan TW, Nichols CD. Psychedelics as anti-inflammatory agents. Int Rev Psychiatry. 2018 Aug;30(4):363-375. doi: 10.1080/09540261.2018.1481827. Epub 2018 Aug 13. PMID: 30102081.
Yuan, N., Chen, Y., Xia, Y. et al.Inflammation-related biomarkers in major psychiatric disorders: a cross-disorder assessment of reproducibility and specificity in 43 meta-analyses. Transl Psychiatry9, 233 (2019). https://doi.org/10.1038/s41398-019-0570-y
Shen CC, Yang AC, Kuo BI, Tsai SJ. Risk of Psychiatric Disorders Following Primary Sjögren Syndrome: A Nationwide Population-based Retrospective Cohort Study. J Rheumatol. 2015 Jul;42(7):1203-8. doi: 10.3899/jrheum.141361. Epub 2015 May 15. PMID: 25979721.
Meszaros ZS, Perl A, Faraone SV. Psychiatric symptoms in systemic lupus erythematosus: a systematic review. J Clin Psychiatry. 2012 Jul;73(7):993-1001. doi: 10.4088/JCP.11r07425. Epub 2012 May 1. PMID: 22687742; PMCID: PMC9903299.
Mura G, Bhat KM, Pisano A, Licci G, Carta M. Psychiatric symptoms and quality of life in systemic sclerosis. Clin Pract Epidemiol Ment Health. 2012;8:30-5. doi: 10.2174/1745017901208010030. Epub 2012 Apr 20. PMID: 22550545; PMCID: PMC3339425.
Bernstein CN, Hitchon CA, Walld R, Bolton JM, Sareen J, Walker JR, Graff LA, Patten SB, Singer A, Lix LM, El-Gabalawy R, Katz A, Fisk JD, Marrie RA; CIHR Team in Defining the Burden and Managing the Effects of Psychiatric Comorbidity in Chronic Immunoinflammatory Disease. Increased Burden of Psychiatric Disorders in Inflammatory Bowel Disease. Inflamm Bowel Dis. 2019 Jan 10;25(2):360-368. doi: 10.1093/ibd/izy235. PMID: 29986021; PMCID: PMC6391845.
Lwin MN, Serhal L, Holroyd C, Edwards CJ. Rheumatoid Arthritis: The Impact of Mental Health on Disease: A Narrative Review. Rheumatol Ther. 2020 Sep;7(3):457-471. doi: 10.1007/s40744-020-00217-4. Epub 2020 Jun 13. PMID: 32535834; PMCID: PMC7410879.
Silveira C, Guedes R, Maia D, Curral R, Coelho R. Neuropsychiatric Symptoms of Multiple Sclerosis: State of the Art. Psychiatry Investig. 2019 Dec;16(12):877-888. doi: 10.30773/pi.2019.0106. Epub 2019 Dec 9. PMID: 31805761; PMCID: PMC6933139.
Calcia MA, Bonsall DR, Bloomfield PS, Selvaraj S, Barichello T, Howes OD. Stress and neuroinflammation: a systematic review of the effects of stress on microglia and the implications for mental illness. Psychopharmacology (Berl). 2016 May;233(9):1637-50. doi: 10.1007/s00213-016-4218-9. Epub 2016 Feb 5. PMID: 26847047; PMCID: PMC4828495.
Dube SR, Fairweather D, Pearson WS, Felitti VJ, Anda RF, Croft JB. Cumulative childhood stress and autoimmune diseases in adults. Psychosom Med. 2009 Feb;71(2):243-50. doi: 10.1097/PSY.0b013e3181907888. Epub 2009 Feb 2. PMID: 19188532; PMCID: PMC3318917.
Bransfield RC. Adverse Childhood Events, Post-Traumatic Stress Disorder, Infectious Encephalopathies and Immune-Mediated Disease. Healthcare (Basel). 2022 Jun 17;10(6):1127. doi: 10.3390/healthcare10061127. PMID: 35742178; PMCID: PMC9222834.
Yehuda R, Lehrner A. Intergenerational transmission of trauma effects: putative role of epigenetic mechanisms. World Psychiatry. 2018 Oct;17(3):243-257. doi: 10.1002/wps.20568. PMID: 30192087; PMCID: PMC6127768.
Rootman JM, Kryskow P, Harvey K, et al. Adults who microdose psychedelics report health related motivations and lower levels of anxiety and depression compared to non-microdosers. Sci Rep. 2021 Nov 18;11(1):22479. doi: 10.1038/s41598-021-01811-4. PMID: 34795334; PMCID: PMC8602275.
Lea T, Amada N, Jungaberle, H. Psychedelic microdosing: A subreddit analysis. Psychoactive Drugs. 2020;52:101-112. https://doi.org/10.1080/ 02791072.2019.1683260.
Lea T, Amada N, Jungaberle H, et al. Perceived outcomes of psychedelic microdosing as self-managed therapies for mental and substance use disorders. Psychopharmacology. 2020;237:1521. https://doi.org/10.1007/s00213-020-05477-0.
FadimanThe psychedelic explorer's guide: Safe, therapeutic, and sacred journeys.  Simon and Schuster, New York, 2021.
Johnstad PG. Powerful substances in tiny amounts: an interview study of psychedelic microdosing. Nordic Stud Alcohol Drugs. 2018; 35(1):39–51. https://doi.org/10.1177/1455072517753339
https://classic.clinicaltrials.gov/ct2/show/NCT05305105 (Accessed June 30, 2023)
Yehudina Y, Trypilka S. Lyme Borreliosis as a Trigger for Autoimmune Disease. Cureus. 2021 Oct 10;13(10):e18648. doi: 10.7759/cureus.18648. PMID: 34786243; PMCID: PMC8578812.
Thompson C, Szabo A. Psychedelics as a novel approach to treating autoimmune conditions. Immunol Lett. 2020 Dec;228:45-54. doi: 10.1016/j.imlet.2020.10.001. Epub 2020 Oct 7. PMID: 33035575.