Helping doctors learn to treat Lyme and other tick-borne diseases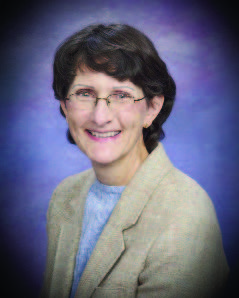 By Dr. Betty Maloney:
For the past nine years, I've been educating my medical colleagues and other healthcare professionals about tick-borne illnesses. In addition to speaking at non-Lyme conferences, publishing papers and co-authoring the ILADS Lyme treatment guidelines, I spend my time developing continuing medical education (CME) courses on tick-borne diseases. My first live course was in 2007 in my home town. Over the years I've made similar presentations in other states.
Now's the time to think and act big. That's why I have founded Partnership for Tick-borne Diseases Education (PTDE). PTDE is a 501(c)(3) nonprofit organization specifically dedicated to creating education materials and content on TBDs. One of our primary goals is to make evidence-based educational modules available to medical professionals across the US. With the launch of our website, LymeCME.info, we're now on our way to doing exactly that.
LymeCME.info currently has two modules up and running: "Managing Blacklegged Tick Bites" and "Case Studies in Early Lyme Disease." Both modules offer my scientific analysis of the evidence and describe how this information is relevant to patient care. Accreditation is through the American Academy of Family Physicians. Soon we'll add modules focusing on diagnostic testing, late Lyme, persistent Lyme, as well as an overview of the other tick-borne diseases in the US.
In the future, we'll offer courses specifically geared to nurse practitioners, pharmacists, and mental health practitioners. We believe a common understanding of the evidence will encourage communication between healthcare professionals and ultimately lead to innovative and effective patient care.
LymeCME.info modules are free and available to everyone. Please register as a guest and check them out. More importantly, let your primary care doctor and other medical professionals in your community know about this educational opportunity.
The Lyme community and the general public also need evidence-based materials and soon we'll be launching partnershipfortickbornediseaseseducation.org. Here you'll find written and video information plus downloadable handouts written from a primary care doctor's perspective. We think the content will increase your understanding of tick-borne diseases and we're hopeful that the doctors you share it with will recognize its scientific validity.
Follow us on Facebook at www.facebook.com/Partnershipfortickbornediseasesedu and Twitter @PTDEducation so you'll be up to date on what we're doing. Our thanks to all who are working to spread the word about tick-borne diseases. Together, we are making a difference.
Elizabeth Maloney, MD, a family physician from Wyoming, MN, founded the Partnership for Tick-borne Diseases Education in 2015. She is board member and treasurer of the International Lyme and Associated Diseases Society (ILADS), a co-author of the ILADS guidelines and serves as medical adviser to the Minnesota Lyme Association.