LYMEPOLICYWONK: Was this important Lyme study hidden for 12 years?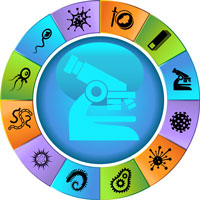 The recently published monkey study by Embers and colleagues regarding the persistence of Lyme after antibiotic treatment is important for two distinct reasons. The first is because of the scientific results of the study, explained in a 5-part article I posted on this blog last week. (Links follow this post.) The second, more troubling reason, is because publication of this important research was delayed for over a decade. And that delay has seriously harmed Lyme patients.
A key component of the monkey study recently published by Embers and colleagues was a 90 day treatment trial designed as a companion to the highly-cited Klempner human trial of chronic Lyme disease published in 2001. The treatment regimen in the Klempner companion monkey study was exactly the same as those used for the human study. Unlike the human trials, however, the monkey trials were able to directly demonstrate persistent infection. In fact, the Embers study was proposed by patients on the Klempner advisory committee to act as a fact check on the results of Klempner, with the expectation that the two would be published in tandem.  It is big news for patients that the two trials reached opposite conclusions.
The monkey trials found that the bacteria that cause Lyme disease persist after 90 days in monkeys treated for chronic Lyme disease.  Further, the antibody tests used to diagnose Lyme fail to detect disease in late Lyme at least 50% of the time. Why are these findings important?  Well, the 2006 Infectious Diseases Society of America (IDSA) Lyme guidelines rely heavily on the Klempner study to deny persistent infection and, consequently, antibiotic treatment for patients. After all, why treat an infection that doesn't exist?  The IDSA guidelines also require that patients have a positive lab test to be diagnosed (and treated) for Lyme disease—lab tests that Embers shows miss 50% of late Lyme disease cases.
But this is all old news, right?  I mean the monkey study was funded in 1998. But, wait—the results of that study weren't published until 2012. Does that type of a delay in publication matter?  You bet it does.  Here's why. Science builds upon existing published research.  New research incorporates the work of others into a new hypothesis, refines it, and sometimes transforms it.
Leaders in evidence-based medicine, like Dr. Iain Chalmers, point out that "Peer review cannot take account of what cannot be seen." Chalmers explains that unreported research stops scientific progress dead in the water and wastes precious resources vital for patient care and research.  Further, it can form the basis for seriously misleading recommendations leading to unnecessary suffering and death. A recent editorial in the British Medical Journal called the crisis of missing trial data a threat to the integrity of evidence-based medicine; they concluded that "[a] current culture of haphazard publication and incomplete data disclosure make the proper analysis of the harms and benefits of common interventions almost impossible for systematic reviewers."
How does this apply to Lyme disease? Imagine that a scientific result has a bearing on the treatment of a disease. Imagine that the publication of that result would relieve unnecessary human suffering but is delayed for 10 or more years. Imagine then, that these results are not reflected in clinical guidelines, leaving patients inappropriately treated by their doctors for want of knowledge of that scientific result.  And that is what essentially happened here, as the time line below shows:
1996-2000: Klempner Study Funded (Grant: AI065308-00096): CLINICAL STUDIES OF CHRONIC LYME DISEASE

1998-1999: Klempner Companion Monkey Study Mario Phillip Funded (NIAID grant R01-AI042352): ANTIBIOTIC [TREATMENT] OF CHRONIC LYME DISEASE IN MONKEYS
2001: Klempner Study Published
2006: IDSA Lyme Guidelines Published
2012: Klempner Companion Monkey Study Published
So the Klempner study and the companion monkey study were funded within two years of each other. But while the results of the Klempner trial on humans were rushed to publication, those of the companion monkey trial languished for another for 11 years. During this period, seriously ill patients were told there was no persistent infection to treat, and physicians who treated patients for persistent infection were brought before medical boards.
I found myself wondering where the NIH – which funded and oversaw the Klempner companion study – had been for the past ten years.  The study was funded and monitored under the watch of Dr. Phil Baker, who has now retired from the NIH and advocates against Lyme patients on behalf of the American Lyme Disease Foundation.
Baker denies allegations that the NIH suppressed publication of the study and claims the decision to delay publication rested entirely with the authors. There are several possible explanations for the delay. It is possible that publication was delayed to ensure the completeness of the study. It is also possible that after the Klempner trial was published and the nature of the Lyme debate became so heated, the political headwinds against publication of contradictory results simply became too challenging.  If so, the publication even at this late date might be regarded as an act of courage on the part of the authors. There can be no doubt, however, that the delay in publication caused patients considerable harm.
This article is part of a series of reviewing the Embers findings for treatment of chronic and early disseminated Lyme disease as well as the effectiveness of the C6 antibody test. You can find these other posts here:
Part 1–New study shows Lyme persists in monkeys
Part 2–Treatment and Persistence
Part 3–IDSA 28-day treatment protocol fails to clear infection
Part 4–Lab tests fail to detect Lyme disease
Part 5–Of mice and men and monkeys
Read the journal article here.
References:
Embers ME, Barthold SW, Borda JT, Bowers L, Doyle L, Hodzic E, et al. Persistence of Borrelia burgdorferi in Rhesus Macaques following Antibiotic Treatment of Disseminated Infection. PLoS ONE. 2012;7(1):e29914.
Lehman R, Loder E. Missing clinical trial data. BMJ. 2012 2012-01-03 00:00:00;344.
The "imagine" exercise is adapted from an article by Valentine Cawley: An Analysis of the Ethics of Peer Review and Other Traditional Academic Publishing Practices. International Journal of Social Science and Humanity, Vol. 1, No. 3, September 2011.
Dickersin K, Chalmers I. Recognizing, investigating and dealing with incomplete and biased reporting of clinical research: from Francis Bacon to the WHO. J R Soc Med. 2011 Dec;104(12):532-8.
Pam Weintraub, Cure Unknown: Inside the Lyme Endemic (Paperback: 2009)
Sir Iain Chalmers, James Lind Initiative (PR 47) written evidence submitted to Parliament, Peer Review. 
The LYME POLICY WONK blog is written by Lorraine Johnson, JD, MBA, who is the Chief Executive Officer of LymeDisease.org, formerly CALDA. Contact her at lbjohnson@lymedisease.org.