Lyme in the time of COVID: Latest issue of Lyme Times offers free access for all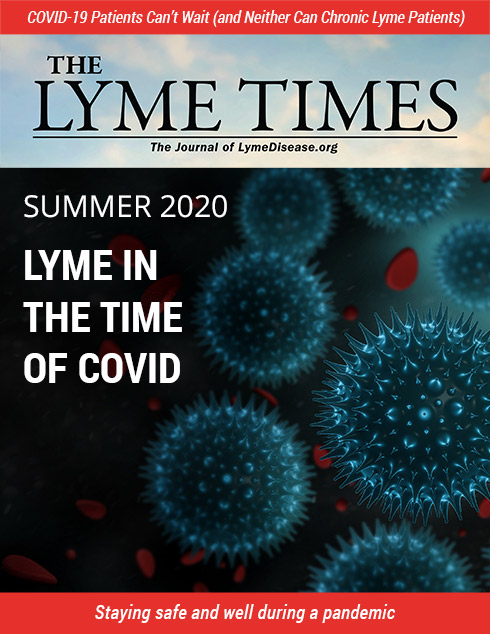 In honor of Lyme Disease Awareness Month, the latest issue of the Lyme Times is open access–freely  available to all. Articles in the Summer 2020 issue include:
How Lyme patients can avoid getting sick from the coronavirus
Lyme experts offer outside-the-box treatments for COVID-19
Will Lyme disease benefit from COVID-19 research innovation?
Venturing out? Watch for ticks!
Tick attachment times–no grace period exists
When tick-borne diseases look like mental illness
Latest fireworks from the Tick-Borne Disease Working Group…and more.