TOUCHED BY LYME: The "all-in-your-head" write-off for Lyme disease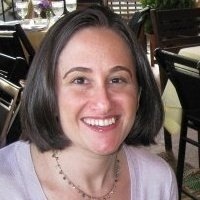 Guest blogger Jennifer Crystal explores something almost every Lyme patient comes up against at some point in their health journey.
Almost every Lyme patient I've ever met was confronted, at some point in their quest for diagnosis, with the "all-in-your-head" write-off. The first doctors and nurses I encountered when I got sick back in 1997 quickly moved to this condescending, all-encompassing "diagnosis" when routine lab work showed nothing awry. Instead of looking deeper, doing more specialized tests, or asking me more specific questions, these practitioners whispered, "Maybe you should see someone in counseling about these problems."
Because these doctors and nurses couldn't solve the problem themselves, they turned it back on me, insinuating ugly labels like "hypochondriac" and "hysterical." I was told to learn to better manage anxiety and stress.
The problem with this type of write-off is two-fold: it invalidates the patient narrative of physical disease—which can, at times, mirror or accompany psychological illness; and it invalidates legitimate depression and anxiety as contrived conditions that do not deserve recognition or care from doctors treating physical ailments.
Depression is not a diagnosis of elimination. It is not something that doctors should land on as the solution when no other answer can be immediately found. Depression is a chemical imbalance in the brain, and proper medication can ameliorate, if not cure, symptoms for people legitimately suffering from it.
Tick-borne disease is also a legitimate illness. It is caused by the bite of an infected tick, not by a person's presumed inability to handle stress or a propensity for moodiness. Tick-borne bacterial and parasitic infections cannot be treated with anti-depressants. Depression and anxiety are often effects of tick-borne illness, but they are not the cause.
That bears repeating. Depression and anxiety are often effects of tick-borne illness, but they are not the cause.
Anyone who is sick for a long period of time, sometimes with worsening symptoms and no end in sight, is bound to get depressed about the situation. He/she is bound to get anxious. Being sidelined from a happy, productive, active life to a debilitating existence isn't just enough to make someone mad—it should make someone mad. People who accept this lifeless life as their fate should see someone in counseling. But never, ever should they be convinced that their situational depression and wit's end anxiety is the root of their demise. It is merely an ugly, snarled off-shoot that, when guided appropriately, can actually fuel a patient's will to get better.
Moreover, these patients should not be convinced they have a major depressive disorder, a true chemical imbalance, that is causing their Lyme symptoms. Some symptoms of Lyme and depression do overlap: a certain level of fatigue, moodiness, sleep disturbances. Other symptoms of Lyme have no correlation to depression. I never believed that my fevers, hives, burning extremities, joint pain and muscle spasms were a result of depression, whether that depression was categorized as chemical, situational or contrived. And as it turned out, I was right. As soon as I was properly diagnosed and treated for tick-borne diseases—as soon as I started to break free of the restraints of convalescence, I started to become my old, happy self again—not because chemical depression had been cured, but because the factors causing situational depression had slipped away.
Diagnosis of both depression and tick-borne illness can be tricky. Neither have perfect tests. But doctors do have the ability to ask questions that can differentiate physical and psychological illness; they have the clinical capacity to work with patients to find root causes of illness; and they have the training and expertise to recognize the difference between cause and effect. If this relationship is explored more carefully by both doctors and patients, people suffering from illness of any kind of can hope for easier and more accurate diagnoses, and doctors will become more accountable to validating all types of illnesses, the exterior or interior factors that may cause them, and the treatments that can help eradicate them.
Lyme survivor Jennifer Crystal is pursuing a Masters in Creative Writing at Emerson College, in Boston. Her website is jennifercrystal.com. Email her at jencrystal5678@gmail.com.