How to get your Lyme awareness story on TV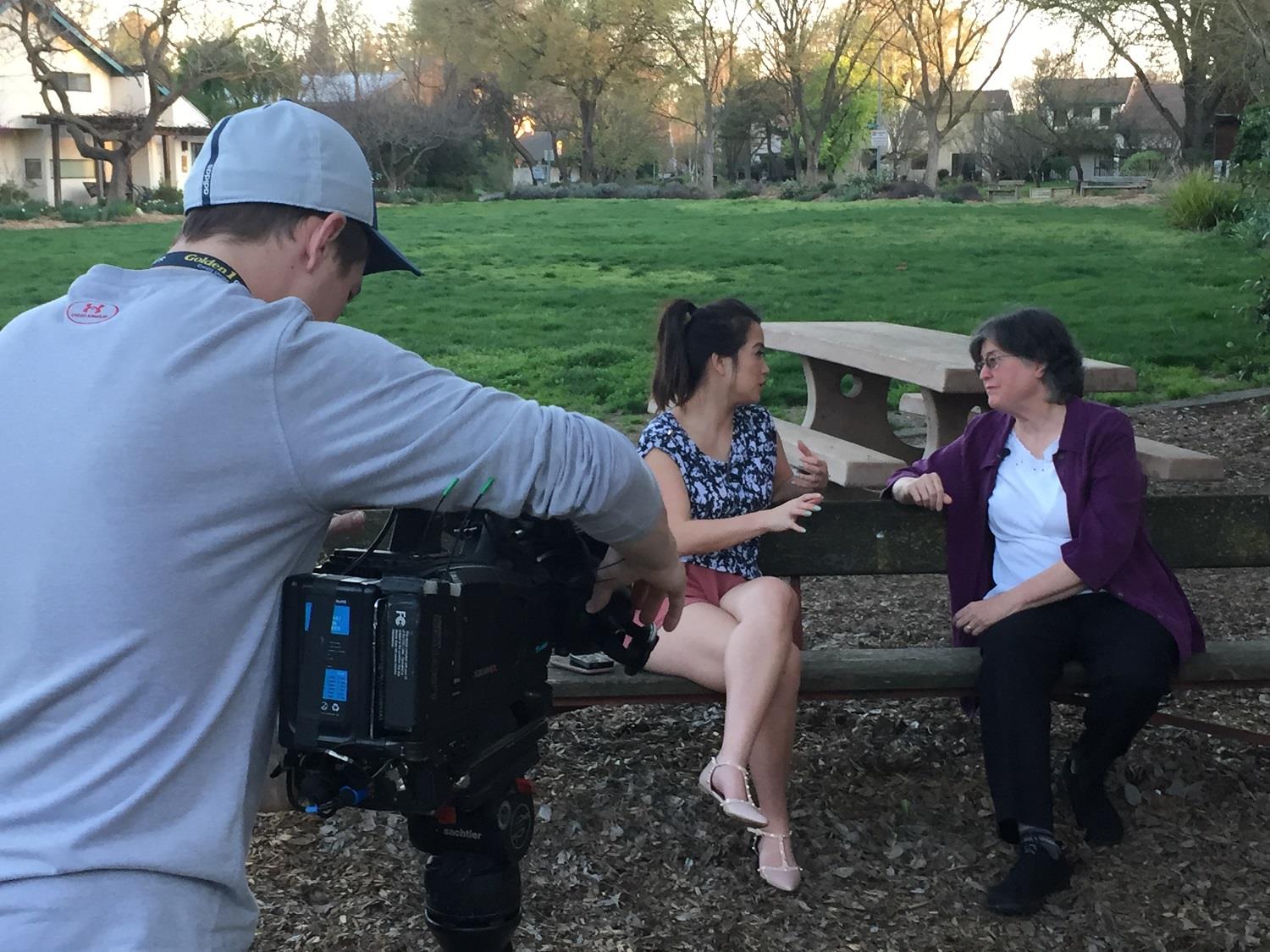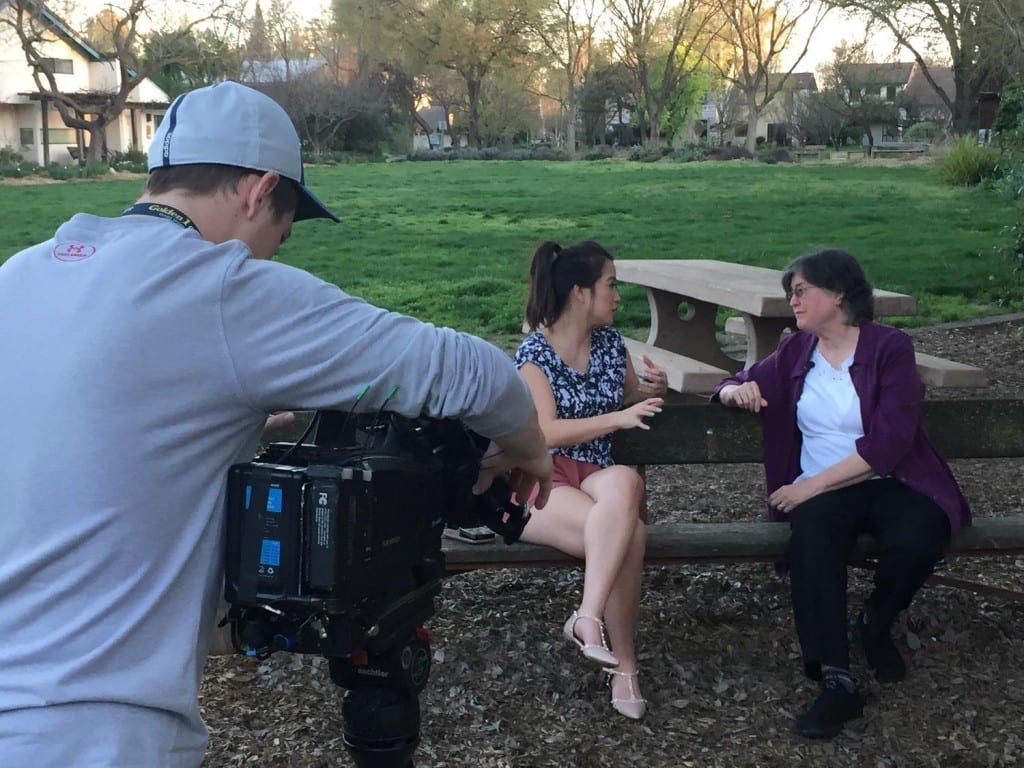 Local TV stations want to tell stories that directly impact their viewers. A good way to capture their interest is to demonstrate how local people are at risk from ticks and the diseases they can carry. Look up your station's website, find contact information for the news room, and email a short but compelling message.
.
.
Step 1. Things to include:
Why your story is relevant to your community.
Pertinent facts. (Tick infection rates for your area? Number of Lyme cases? Use what information will help make your case.)
Visual elements (eg. CDC map showing number of reported cases in your area).
Picture of your family member before/after Lyme disease.
Something that will benefit viewers (eg. prevention tips).
Convey urgency. (eg. people need to protect themselves now)
Your contact information.
Step 2. Email a condensed version of story idea to the newsroom inbox.
The email address will usually be on the website: "news@____news.com"
There may also be a submission box. Paste your story in the box and send.
Email a copy to the news anchor or your favorite reporter.
Do not mail your story to more than one reporter at the same news organization.
Step 3. Make a follow-up phone call the next day (if phone numbers are listed).
Step 4. Send a follow up email after three days (if you haven't heard from them).
Step 5. If no reply after three attempts move on to another news outlet.
Sample News Submission
Dear ____ (reporter name):
In 2014, my then-10-year-old daughter suddenly became ill. Prior to that she was a healthy 5th grader who loved to play soccer. It took two years and 20 doctors for us to finally receive a diagnosis of Lyme disease. By then, my child could no longer participate in school or sports. In fact, she was bedridden for months.
I soon found out our family was not alone. Many members of our local Lyme support group have suffered a similar fate. It took them months or even years to find out they really had Lyme disease–and because they had to wait so long, their condition is much harder to treat.
Part of the problem is that Lyme disease is a hidden epidemic. Here in (Anytown), we are often told "there's no Lyme disease around here." As my family found out the hard way, that's not true. There are ticks in our area that carry Lyme disease.
May is Lyme Disease Awareness Month and our group is holding an event at (place of your event, plus date and time.) We will be sharing information about how to prevent tick bites as well as how to recognize the signs and symptoms of Lyme disease. We don't want anyone else to suffer like we have.
Your viewers need to know the facts about Lyme disease! Will you help us educate them so they can protect themselves and their children?
Sincerely,
[name]
[email]
[phone]
Dorothy Kupcha Leland, Touched by Lyme blogger and the author of "When Your Child Has Lyme Disease: A Patent's Survival Guide," tells her family's story to Sacramento reporter Frances Wang, of ABC10.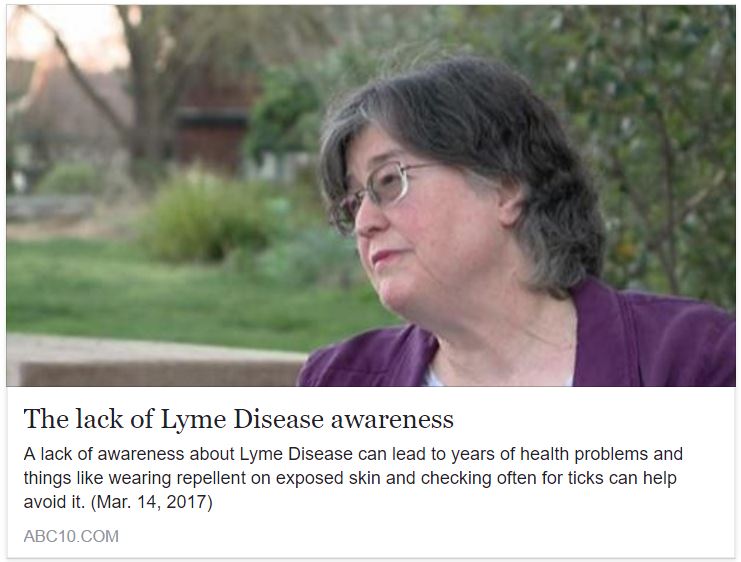 Click here to watch the ABC10 news story.