Dr. Padula on how Lyme disease can affect your vision, May 18
May 18 @ 7:00 pm

-

9:00 pm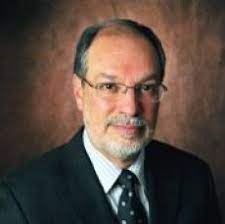 ILADS Patient Education Seminar:
Please join us Tuesday, May 18 for a special presentation from William V. Padula, OD, Director of the Padula Institute of Vision Rehabilitation in Guilford, CT. Dr. Padula will be discussing the visual symptoms associated with Lyme and tick-borne diseases.
Lyme related disease can affect the visual process. Often the symptoms will persist after the disease has been treated. Webinar participants will learn the consequences of Lyme disease affecting vision and its process in the brain. Participants will gain understanding about how tick-borne disease affects:
Binocularity
Neuro-visual processing
Balance and posture
Visual skills
Learning
Memory
Post Trauma Vision Syndrome
Visual Midline Shift Syndrome
De-Realization Syndrome
This webinar is open to the general public. The audience will be in listen-only mode but questions can be submitted via the Q&A feature in Zoom.
Registration Fee: $25