Lyme disease symposium, Youngstown, Ohio
April 25, 2020 @ 9:00 am

-

4:00 pm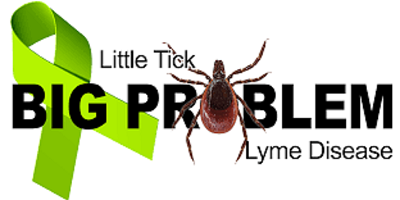 NE Ohio Lyme Foundation's 4th annual multidisciplinary symposium on Lyme disease will be held Saturday, April 25th, 2020.
Location: Trinity Fellowship Church, 4749 South Ave, Youngstown, OH 44512
Tickets are available online and will be available at the door the day of the event. Lunch will be provided.
Speakers:
Dr. Bea Szantyr from Maine, is a Lyme disease specialist and member of ILADS, and she will share with us her knowledge and years of experience researching and treating Lyme disease. Dr. Szantyr's exploration of Lyme disease and other chronic debilitating illnesses began over twenty years ago and now consists of thousands of hours in related activities.
Dr. Kenneth Liegner is an LLMD who practices in NY and has years of experience treating complex cases of Lyme disease. Dr. Liegner is an internist with additional training in anatomic pathology and critical care medicine. He has been actively involved in diagnosis and treatment of Lyme disease and other tick-borne diseases and related disorders since 1988 and has published articles in peer-reviewed scientific journals and has presented at national and international conferences on tick-borne diseases. He will be presenting new evidence and case studies on an off-label use of Disulfiram, a medication found to treat persistent Lyme disease.
Sue Faber, RN, BScN, is from Ontario Canada, and has conducted extensive research on Lyme disease transmitted transplacentally, from mother to unborn child. Sue and her daughters have all battled Lyme disease. She chooses to speak out on behalf of herself, her daughters and for all others who have been blindsided, isolated and abandoned by this insidious disease. Sue's specific area of expertise and research is the literature that exists on in-utero transmission and congenital Lyme borreliosis and supporting and powering urgent research initiatives to investigate this alternate mode of transmission with the ultimate goal of providing accessible care, treatment and support for children and families affected.
Dr. Gay Hilton is a nationally recognized naturopathic doctor, who integrates a variety of all natural alternative modalities of intervention. Her focus is assisting you in establishing the energetic root of what may be compromising your well-being. She implements holistic methods to bring balance and healing to the energy circuits.
She will be sharing how the mind affects the body and healing from chronic illness.
Dr. Charles Curie is a local veterinarian who is passionate about Lyme disease education and awareness. Through the years, Dr. Curie has done a lot of research, and works diligently to bring awareness to the growing epidemic of Lyme disease in the animal population. All four of his veterinary clinics are staffed with clinicians who are trained in Lyme disease diagnosis, prevention, and treatment. Dr. Curie has great influence in the field of veterinarian medicine, training and sharing his research with those in his field of practice.
Robert Giguere, PhD, of IGeneX Lab Inc. discuss testing for tick-borne diseases.
There will be a Q&A session at the end of the morning session, as well as at the end of the day, allowing for questions addressed to all speakers.