Lyme community picnic and speaker, Sacramento, CA
May 5, 2019 @ 12:00 pm

-

3:00 pm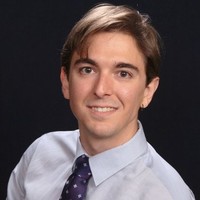 Dr. Jamie Kunkle of Revolutions Naturopathic will be the guest speaker at this year's Sacramento Lyme picnic. Celebrate Lyme awareness month and socialize with the local Lyme community.
Bring (chosen) family, friends, and food and chat with other Lymies. We'll have family-friendly activities.
Dr. Kunkle,  is a Naturopathic Doctor and acupuncturist, and an active member of  the International Lyme and Associated Diseases Society (ILADS). He has a diverse skill set, including (but not limited to): Lyme/infectious disease, autoimmunity, environmental medicine, pain management, hormone regulation, and neuropsychiatric conditions.
EVENT DETAILS:
Where: 7801 Auburn Blvd., Rusch Community Park, Citrus Heights
When: Sunday May 5th, 2019, 12-3 pm
Additional info: Ample off-street parking, restrooms and playground nearby, fully shaded picnic area, cold water provided.