Dr. Dan Cameron, Lyme lecture, North Richland Hills, Texas
March 16, 2019 @ 10:30 am

-

12:30 pm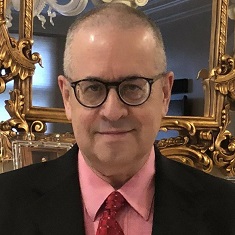 Dr. Daniel Cameron, MD, MPH, is a nationally recognized leader for his expertise in the diagnosis and treatment of Lyme disease and other tick-borne illnesses.
For more than 25 years, he has been treating adolescents and adults suffering from Lyme disease.
He is the past president of the International Lyme and Associated Diseases Society (ILADS) and is lead author the ILADS Lyme treatment guidelines.
He has published more than 30 scientific papers, analytic reviews and clinical trials and has presented at numerous international medical conferences.
Registration is required at NTXLyme.org.
REGISTRATION ENDS MARCH 14 @11 PM.