Seeking long-term disability for Lyme? Planning and preparation can help.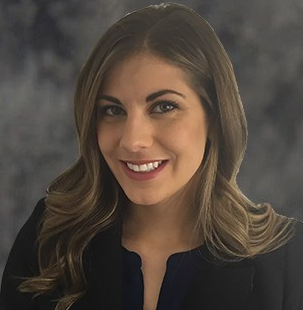 By Jennifer Hess, Esq.
Without question, insurance companies have been disproportionately denying disability claims for Lyme disease in recent years. In our law office alone, we've seen a substantial increase in the number of individuals contacting us for help after receiving a denial.
We hear the same story over and over, like a broken record. The insurance company has unjustifiably dragged the claimant's credibility through the mud before denying the claim – often accusing the claimant of being a liar, mentally ill, or non-compliant.
This undeniable trend has severe repercussions. Without critical disability benefits, these chronically ill Lyme patients are left with no means to support themselves, their family, or their treatment. At a time when they need to focus on treatment, they must instead jump through seemingly endless hoops to prove their disability claims.
They stand to lose everything by claim denial. The insurance company, on the other hand, has everything to gain.
So, what do you do to avoid denial? You just submit more medical records, right?
Unfortunately, it's not that simple.
The insurance companies routinely deny well-supported disability claims for "lack of objective evidence." No matter how many records you produce, the insurance company may still say it's not enough. This is especially true if the claimant doesn't have positive Western Blot test results or a documented bull's-eye rash.
But, disabled Lyme patients shouldn't lose hope.
Careful planning and proactive development of the evidence are the keys to success for Lyme-related long-term disability claims. Through years of experience, our office has developed several proven strategies to build stronger claims. These strategies include:
.
Obtaining A Statement from Your Treating Doctor
We often obtain detailed statements from our clients' treating physicians. These statements detail positive clinical findings, symptoms, and resulting work limitations. They also detail the satisfaction of diagnostic criteria, and often criticize the insurance company's reliance on non-diagnostic criteria. These treating physician statements help explain the severity and objective natures of the disability to the insurance company. If done correctly, these statements can be extremely difficult for the insurance company to refute.
Obtaining A Neuropsychological Evaluation
We often obtain neuropsychological evaluations for clients who suffer cognitive issues due to Lyme disease. These cognitive issues typically include word-finding difficulties, problems concentrating, and slowed thinking. The neuropsychological testing objectively measures the claimant's cognitive deficits, and may be used as acceptable proof of a disability. However, to accept this evidence, the insurance company will likely want to see that "validity" testing was performed, and that the claimant passed all validity measures. If the validity testing was passed, the insurance carrier will know the claimant put forth maximum effort during testing and the results are reliable.
Obtaining Cardiopulmonary Exercise Testing
If a claimant is suffering from significant fatigue and exertional intolerance, we may obtain cardiopulmonary exercise testing (also known as a "CPET"). A CPET will objectively measure the severity of claimant's exertional tolerance and can be used as acceptable evidence to prove a disability due to Lyme disease. To accept the evidence as reliable, the insurance company will want to see that validity testing was performed, and the claimant passed all validity measures.
Obtaining A Functional Capacity Evaluation
If a claimant is suffering from pain, stiffness, balance issues, weakness, or lack of physical endurance, we may obtain a functional capacity evaluation (also known as a "FCE"). The FCE will objectively measure the claimant's physical capacity to perform work-related activities. These activities include sitting, standing, walking, lifting, carrying, performing gross or fine manipulations, and many other work functions. Again, to accept the results as reliable evidence of a disability, the insurance company will want to see that the claimant passed validity testing.
Obtaining Documentation of Co-Infections or Repeat Infections
Tick-borne co-infections (e.g., Babesia, Bartonella, Ehrichia, etc.) and/or a history of prior Lyme infection can substantially complicate the claimant's clinical presentation, symptoms, and treatment – often resulting in more severe work restrictions.
If a claimant is suffering from a tick-borne co-infection, or has a history of prior Lyme infection, we may try to submit proof of such. Sometimes, it is also helpful to obtain a statement from the claimant's treating physician about how co-infections and/or prior infections have complicated the claimant's condition and treatment.
In sum, the success of a long-term disability claim will almost always boil down to careful planning and sufficient evidence.
Without careful planning and intentional development of the evidence, you're more likely to join the ranks of the increasing number of Lyme patients who receive disability claim denials. You can avoid becoming a statistic by seeking help from an experienced long-term disability attorney who can help ensure you present the strongest claim possible.
Jennifer L. Hess is an attorney at Riemer & Associates in New York, a firm focusing on disability claims.