Subcommittee co-chairs selected for federal TBD Working Group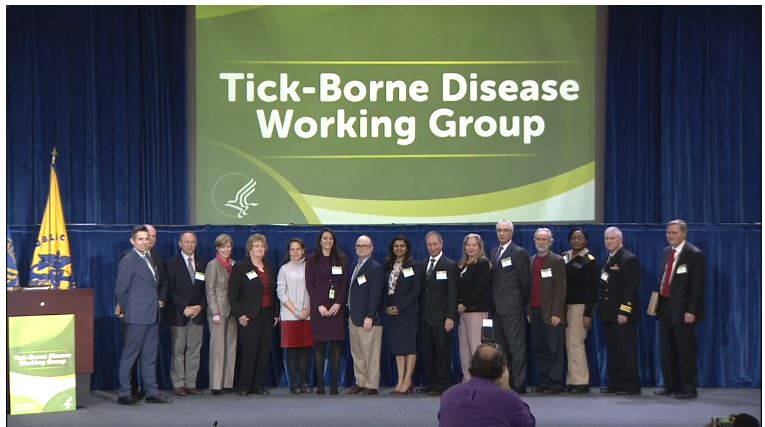 The federal Tick-Borne Disease Working Group, which held its first meetings in December, is moving forward with setting up subcommittees.
Each subcommittee will take a deep look at a different subject matter area and present reports to the Working Group for its public deliberation.
The subcommittees and their co-chairs are as follows:
1. Disease Vectors, Surveillance and Prevention (includes epidemiology of tick-borne diseases). (Pat Smith/Ben Beard)
2. Pathogenesis, Transmission, and Treatment (Wendy Adams/Estelle Jones)
3.Testing & Diagnostics (includes lab-based diagnoses & clinical-diagnoses) (Lise Nigrovic/Vanila Singh/Designee)
4. Access to Care Services and Support to Patients (Karen Vanderhoof Forschner/Scott Cooper)
5. Vaccine and Therapeutics (Dennis Dixon/ New WG Member TBA)
6. Other Tick-Borne Diseases and Co-infections (Richard Horowitz/Allen Richards)
Subject matter experts and Lyme patient representatives were invited to apply to serve on subcommittees. The application deadline passed at midnight last night. Now, co-chairs will look through the applications and jointly decide on members for their subcommittees. It is expected that each subcommittee will have 8-10 members.
No word yet on who will replace Dr. Gary Wormser on the Tick-Borne Working Group. Wormser withdrew from the panel after widespread public outcry about his financial conflicts of interest with companies who stood to profit from the group's recommendations.